Hokkaido predicts TPP will halve output of farm, forestry and fishery products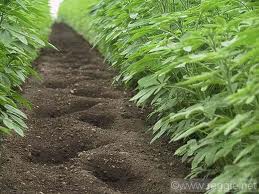 Mainichi | 20 March 2013
Hokkaido predicts TPP will halve output of farm, forestry and fishery products
SAPPORO — Hokkaido, Japan's largest breadbasket prefecture, says its production of agricultural, forestry and fishery products will be halved to 524.1 billion yen if the country joins the Trans-Pacific Partnership (TPP) free trade talks and all relevant tariffs are lifted.
The Hokkaido Prefectural Government released the projection on March 19, four days after Prime Minister Shinzo Abe announced Tokyo's intention to participate in the TPP negotiations.
The central government says Japan will suffer a drop of 3 trillion yen worth of farm, forestry and fishery products if it joins the TPP free trade pact. The Hokkaido figure accounts for nearly 20 percent of the total and the island prefecture's food self-sufficiency rate on a calorie basis will drop below 100 percent.
The Hokkaido government released a projection of possible effects from tariff eliminations around the world in 2010. Its latest forecast is based on the premise that tariffs in the United States and 10 other TPP countries will be lifted.
The prefectural government focuses on products on which tariffs of at least 10 percent are slapped and whose production totals 1 billion yen or more. It calculated the effect on light-breed horses and 11 other farm products on a national list; 13 nationally listed fishery products plus walleye Pollack and saury fish; and plywood, which is also on a national list.
Hokkaido predicts its farm production will drop 476.2 billion yen, or about 63 percent, and its food self-sufficiency rate will dwindle from 210 percent to 89 percent. Fishery production will decline 44.6 billion yen, or about 22 percent, and forestry production will decrease 3.3 billion yen, or about 10 percent.
Among farm products, dairy products will be affected the most. The prefectural government projects that dairy products will fall about 45 percent or 117.5 billion yen if all dairy products except fresh cream are replaced with imported products. Wheat, sugar beet and potatoes for starch will be foreign made, according to prefectural government officials.
Hokkaido also projects that its entire agricultural industry and related industries will experience a drop of 1.585 trillion yen and a reduction in jobs and farm producing households by 112,000 and 23,000, respectively.
The prefectural government's agricultural policy planning department says it did not project a possible rise in exports of Hokkaido products through Japan's projected entry into the TPP scheme because tariffs in pertinent TPP member countries are already low or zero. There are no merits for Hokkaido products, the department says.
Hokkaido Gov. Harumi Takahashi told a meeting of Hokkaido's TPP task force on March 19, "Japan's entry into the TPP will have a big negative effect on Hokkaido. We will continue to ask the central government to provide specific information and seek explanations."
---