Huh Se-uk lives on in our struggle
No FTA Newsletter
Official News of the Korean Alliance Against the Korea-U.S. FTA
www.nofta.or.kr nofta@hanmail.net
Special Issue April 17, 2007
Huh Se-uk Lives on in Our Struggle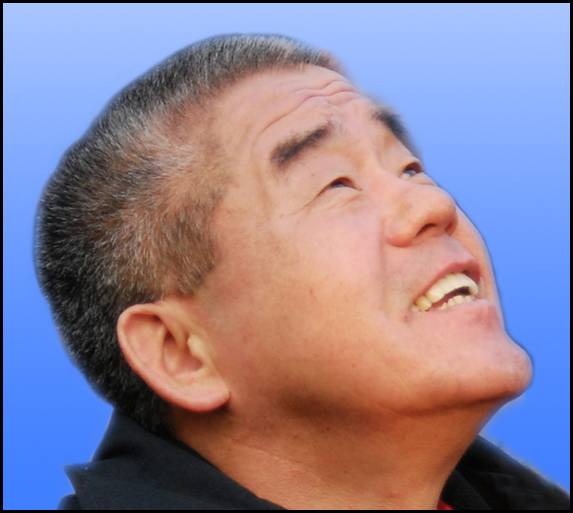 At 11:22am on Sunday April 15, taxi driver and KCTU member Huh Se-uk passed away after having attempted suicide by self-immolation in protest against the Korea-U.S. FTA two weeks ago. A memorial candle light vigil was held to honor him later that night.
On April 1 at roughly 1:00 in the afternoon, Huh Se-uk appeared in the driveway of the Nam San Hyatt Hotel, the site of the final high-level FTA negotiations. Wearing a protest placard and crying, "Down with the Korea-U.S. FTA! Step Down Roh Moo-hyun," he lit himself ablaze. Determined to struggle until the last, he could still be heard chanting after police had put out the flames and were carrying him away on a stretcher. Huh Se-uk was rushed to Yongsan Critical Care Hospital and later moved to Hangang Seongsim Hospital. There he underwent surgery, but remained in critical condition until he finally passed away on April 15. The FTA negotiations, carried out behind locked and guarded doors, never included the voices of common people like the worker Huh Se-uk.
A full-day funeral for Huk Se-uk will be held this Wednesday, April 18, and candlelight memorial vigils will continue throughout the week. Huh Se-uk's death bares witness to the true nature of the Korea-U.S. FTA, which sacrifices the livelihoods and lives of farmers, workers and common peoples for the sake of the profit of transnational capital. His memory contains our sorrow and rage at the secretive and undemocratic nature of the FTA negotiations. Huh Se-uk has died, but he lives on in our struggle, which continues. Inheriting his message and strength, we will defeat the Korea-U.S. FTA.
Below is the full text of the letter Huh Se-uk left before his self-immolation:
Stop the Korea-U.S. FTA, an agreement which will bring ruin to our country.

Suspend the Korea-U.S. FTA negotiations, which are hasty, anti-democratic and humiliating.

I do what I do for the sake of the people of this country.

All organizations which are anti-unification and mislead the public must wake up and discard their supremacist ways.

Do not conclude this secret hasty agreement before you have fully disclosed its contents. Saying that disclosing is not required by Korean law is merely tactics.

Having killed two school girls in Uijeongbu and mocked their deaths, do not kill them a second time. Let us relieve those girls' grief, their pent-up rage.

While saying you are discussing, in fact you are moving the U.S. military base to Pyeongtaek. With the Korea- U.S. FTA, there has been no discussion.

Do not mock the dignified people of Korea.

Stop misleading the press and disgracing the people!

Do not unconditionally agree to their 4 preconditions, to their investors' claims clauses.

Do not use rice as a trading card and agree to import their beef!

Who enjoys the work that is forced on them?

I have never given up or abandoned myself.

Even if I go far away I want always to work with KCTU, silently, ceaselessly.

Huh Se-uk
Union Member
Democratic Taxi Workers Union,


To my Han-dok Taxi family:

There is no one who can speak for me.

I have absolutely never chased fame or tried to clime to the top.

Please do not fundraise for me.

After all, we are all irregular workers.

To the comrades who know me, I have a request:

If I am to die, please cremate my body and sprinkle my ashes over all the U.S. military bases in Korea. Please stay up all night driving the American military bastards crazy.

Do this to repay Hyo-soon and Mi-sun for their sorrow. Any fines you incur, pay with my money.

2007.4.1

---