ILO, Bayer congratulate Việt Nam, EU on signing free trade deal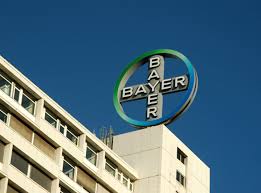 Vietnam News - 01 July 2019
ILO, Bayer congratulate Việt Nam, EU on signing free trade deal
The International Labour Organisation (ILO) has welcomed the signing of the EU-Việt Nam free trade agreement (EVFTA) on 30 June in Hanoi, which promotes the respect for fundamental labour rights as a basic condition for fair international trade.
"I congratulate Việt Nam and the EU on this milestone. It is an excellent example of how free trade agreements and sustainable development can be balanced through mutual commitment to respecting and implementing principles under the ILO's 1998 Declaration on Fundamental Principles and Rights at Work for ensuring decent work for all," said ILO Việt Nam Director, Chang-Hee Lee.
"I am pleased to see the major steps Việt Nam has taken to meet the challenges of rapidly changing labour markets as well as to fulfil its international commitments," said the ILO Việt Nam Director who applauded the country's ratification of Convention 98 and on-going revision of its Labour Code towards better alignment with ILO fundamental conventions.
He reaffirmed ILO's commitment to supporting the Vietnamese Government, workers and employers' representatives in their reforms of labour laws and industrial relations.
"I am convinced that Việt Nam will successfully complete this mission for its own future – a future built on higher productivity, better working conditions, the fair sharing of economic gains, equality, the recognition of the voices of workers and employers, and political and social stability," he said.
Bayer congratulates Việt Nam, the EU
The EVFTA promises to bring Việt Nam and Europe closer together. Once ratified, trade and investment will grow, bringing positive benefits for business and consumers on both sides, German firm Bayer said in a statement.
"With this EVFTA, this will enhance broad and expanding relationships in many key areas, resulting in the creation of jobs, development of expertise and technology transfer, generation of tax revenues, and the introduction of cutting-edge and new technology, as well as provision of many new goods and services to the benefit of consumers," Bayer said.
"The strong commitment to an open, fair and rules-based trade of the agreement will further widen export markets for Việt Nam. The improved regulatory co-operation and coherence through this EVFTA will bring advantages to Việt Nam towards international rule alignment which will not only attract foreign investors but bring advantages to Vietnamese society to access high quality products."
"Private sector companies like Bayer are looking forward to further institutional and policy reforms after the EVFTA ratification which can consequently create favourable conditions to promote the business and investment environment."
"With our leading innovation, Bayer is ready to have further close co-operation and partnership with the Government and relevant stakeholders to achieve the national action plans in the respective areas to ensure the effective implementation of the EVFTA agreements." – VNS
---