In unprecedented move Asean iron and steel associations seek review of FTA with China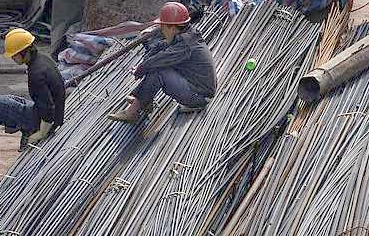 The Star | January 21, 2013
In unprecedented move Asean iron and steel associations seek review of FTA with China
By HANIM ADNAN
PETALING JAYA: In an unprecedented move, six regional iron and steel associations have joined forces seeking for a review in the Asean-China Free Trade Agreement (FTA) following the dramatic influx of steel products from China into Asean especially over the past three years, said Asean Iron and Steel Council (AISC) president Chow Chong Long.
The six regional associations Malaysia Iron and Steel Industry Federation (Misif), The Indonesian Iron and Steel Industry Association, Philippines Iron and Steel Institute, Singapore Iron and Steel Group, Iron and Steel Institute of Thailand and Vietnam Steel Association, which are members of AISC have jointly submitted their proposal to the Asean Secretariat in Jakarta last month to take up the matter with China.
At the same time, each of the iron and steel association presidents will bring up his concerns and issues to his respective governments and some were in the midst of taking more trade actions against China steel products.
Since the implementation of the Asean-China FTA in January 2010, Chow pointed out, export of steel products from China to Asean had surged significantly and "such imports to a great extent are competing directly with similar steel products produced in the region".
In light of the situation, he told StarBiz that it would appear that the Asean-China FTA so far had benefitted only China and not Asean.
Of particular concern among regional steel makers was the significant increase in export volume of steel products from China to Asean, totalling 9.1 million tonnes in the first nine months of 2012, up 47.3% from the corresponding period in 2011, he added.
"The share of steel products from China to total Asean steel imports has increased significantly from a mere 10% in 2009 to 17% in 2010, 18% in 2011 and 23% first half of 2012," Chow said.
Asean is a significant net importer of steel products as the region is not self-sufficient in the supply of semi-finished steel and high-end steel products.
Unlike Japan and South Korea which export mainly high-end steel products not produced by Asean players, he said China's steel exports were mainly commercial grades which were in direct competition with steel products manufactured in Asean.
Steel consumption in the six Asean nations has been growing in tandem with the increasing pace of economic development in the region.
Chow said apparent steel consumption increased to 52.4 million tonnes in 2011 from 48.6 million tonnes in 2010. Despite the less-than-favourable global steel market situation last year, steel consumption in the six countries totalled 27.5 million tonnes in the first half of 2012, an increase of 4% year-on-year.
Asean steel players also claim that steel exporters from China often manipulate the loopholes in China's steel export tax and rebate structure to maximise their export market penetration resulting in the dumping of cheap China steel products in Asean.
According to Chow, the huge influx of steel exports from China has also resulted in many Asean steel producers cutting down their productions and thus causing serious injury to the steel industries in the region. The situation has led to several affected Asean nations having to adopt trade measures to protect their domestic steel industries.
---