India pushes for concluding balanced RCEP deal that includes services pact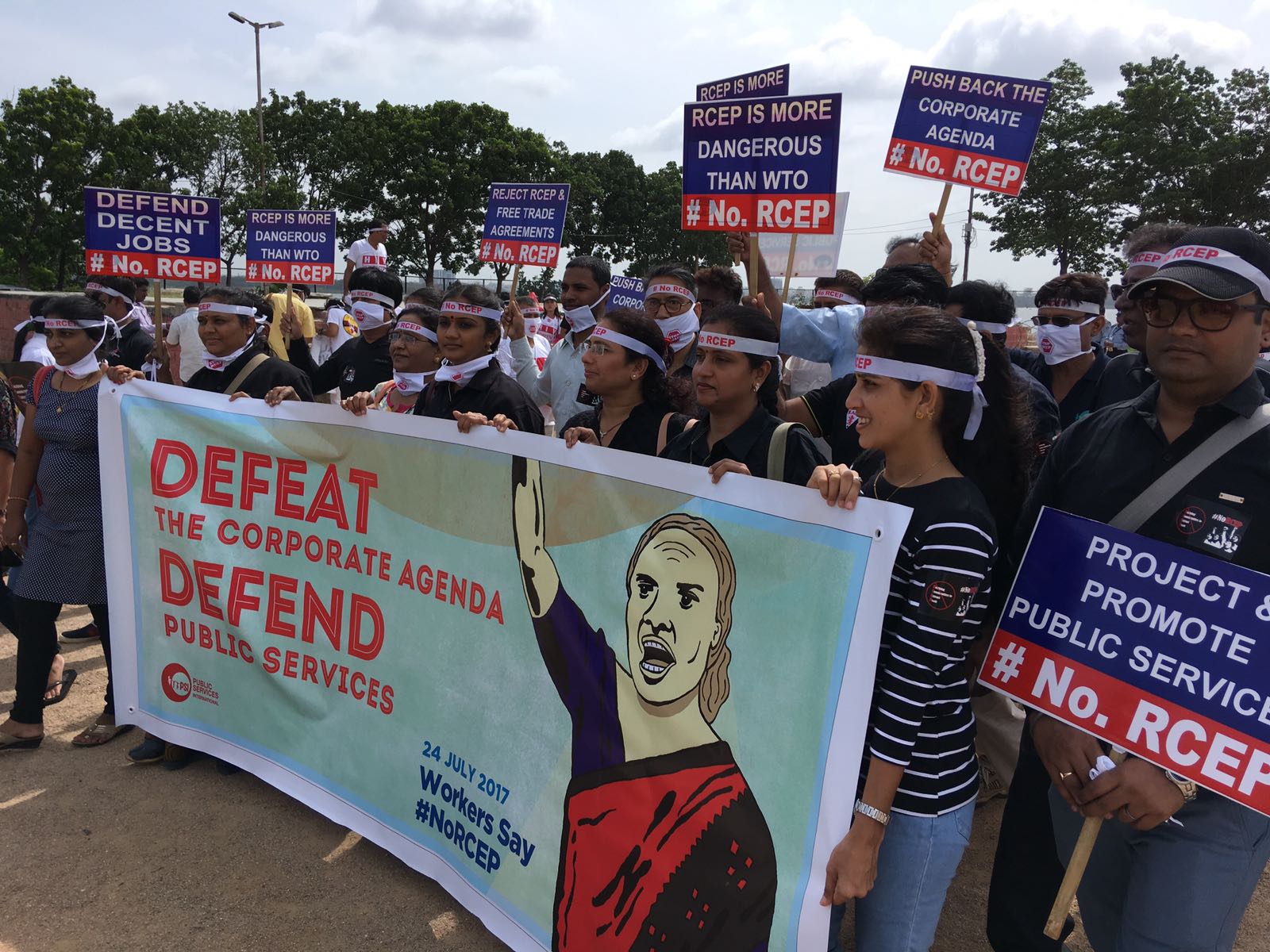 Livemint | 23 January 2018
India pushes for concluding balanced RCEP deal that includes services pact
by Asit Ranjan Mishra
New Delhi: India on Monday insisted on concluding a "balanced and collectively satisfactory" Regional Comprehensive Economic Partnership (RCEP) agreement that includes a services pact, even as trade ministers of the 10-member Association of Southeast Asian Nations (Asean) grouping urged India to help conclude a deal in 2018.
To mark 25 years of dialogue partnership, India has invited leaders of all 10 Asean countries to New Delhi for a commemorative summit on 25 January. On 26 January, all 10 Asean leaders will be chief guests at India's 69th Republic Day celebrations—an unprecedented break with tradition for India, which usually invites the head of government of a single country as the Republic Day chief guest each year.
RCEP is a grouping of 10 members from the Asean grouping, plus India, China, Japan, South Korea, Australia and New Zealand.
The grouping envisages regional economic integration, leading to the creation of the largest regional trading bloc in the world, accounting for nearly 45% of the world's population with a combined gross domestic product of $21.3 trillion.
Commerce and industry minister Suresh Prabhu, in his speech, said RCEP negotiations may be taking longer than expected because of the economic diversity among member countries.
"It is important to address the sensitivity of member countries and their aspirations as negotiations gather momentum. We would all aim to achieve an RCEP that results in the realization of the potential of the three key pillars of RCEP—goods, services, investment—in a manner that is balanced and collectively satisfactory. Keeping this in view, India will be working closely and constructively with all RCEP member countries, particularly Asean, towards early conclusion of negotiations," he added.
Indonesia trade minister Enggartiasto Lukita and Vietnam vice-minister of industry and trade Cao Quoc Hung in their speeches urged India to cooperate to conclude RCEP negotiations in 2018. "I hope India will not disappoint Asean countries," Lukita added.
Emphasising on why RCEP needs a strong services pact, Prabhu said globally services trade is growing faster than merchandise trade. "Services are becoming a dominant driver of growth in both developed and developing countries. Services contribute almost two-thirds of India's GDP and surplus in services trade finances almost half of our trade deficit. India currently runs an around $10 billion trade deficit with the Asean grouping," he added.
Prabhu said eight countries have already ratified the Asean-India services and investment agreement which came into force in July 2015. "We are hopeful that other members will soon complete their national process to ratify the deal," he added. Prabhu also insisted that provisions for movement of natural persons especially through the Asean-India services and investment agreement should be supported for efficient mobility of professionals.
India is pushing for greater liberalization in services sectors, especially for easier movement of its professionals to RCEP member countries. However, most countries are resisting any ambitious deal in services under RCEP while insisting that India further expand its tariff liberalisation offer in goods.
Foreign secretary S. Jaishankar, at a recent presentation before the parliamentary standing committee on commerce, called for "observance of due restraint" and not concluding trade arrangements which are not in India's medium-term interests.
---