India to seek US support to protect herbal knowledge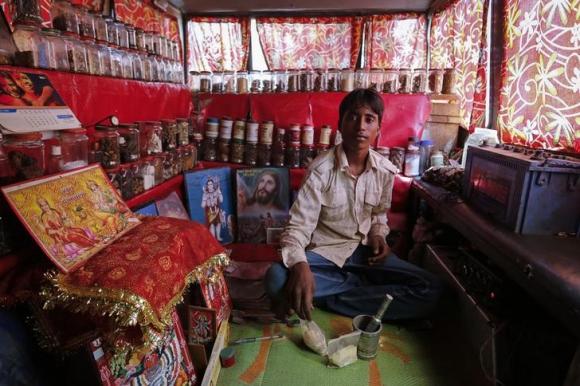 Economic Times | 24 Nov 2014
By Dilasha Seth, ET Bureau
NEW DELHI : India will seek the United States' support for an international treaty to protect its traditional knowledge of medicinal plants and herbs from being patented by other nations at a bilateral meeting this week.
At the India-­US Trade Policy Forum (TPF) starting in New Delhi on Tuesday, Commerce and Industry Minister Nirmala Sitharaman will also push for market access for the Indian goods in the United States and a 'totalisation agreement' that would allow Indians working in
the US to repatriate their social security contributions when they return to the country. She will co-­chair the high-­level dialogue with US Trade Representative Michael Froman.
"We have been pressing the World Intellectual Property Organisation (WIPO) and all countries for a legally binding agreement on traditional knowledge between developed and developing world. The developed countries have been avoiding it, but we will seek the US' support to push it through," a government official said. "It will be amongst of our IPR agenda."
Relations between the two countries have warmed up since Prime Minister NarendraModi's US visit in September, followed by US President Barack Obama accepting an invitation to attend India's Republic Day celebrations. Earlier this month, the two countries had reached an agreement to break the deadlock at the World Trade Organisation.
The TPF is the principal trade dialogue body between the two countries, with five focus groups — agriculture, investment, innovation and creativity, services and tariff and non-­tariff barriers. Intellectual property rights and investments in manufacturing will be discussed under separate joint working groups. "It will be a comprehensive dialogue between the two countries at the time of already improving ties," said a commerce department official.
"As dialogue starts, trade relations will definitely improve as most issues will be sorted," added the person who did not wish to be named.
At present, Indo­-US bilateral trade is around $100 billion. IPR has been a thorny issue between the two sides with US picking holes in India's patent regime related to ever­greening and compulsory licensing. India has proposed to address IPR issues sector­wise, with a representative for each of the sectors from both sides.
"There are eightnine issues including traditional knowledge, geographical indication, copyrights, piracy, etc, and we want their representative for each of these to discuss IPR," said the official quoted first.
"IPR is not only about pharma."India will also push for market access for its farm products including rice, mangoes, pomegranates and table grapes.The US is expected to ask for market access for its poultry products after the World Trade Organisation (WTO) ruled in its favour in September, calling India's move of banning American poultry unscientific and not compliant with its rules.
Sitharaman will also seek American investments in the smart cities and industrial corridors to boost the country's sagging industrial sector and facilitate the 'Make in India' campaign. As India will seek investment in the country's manufacturing sector, the issue of bilateral investment treaty may be raised by the US, officials said. India will also pitch for a 'totalization pact' to protect interests of professionals of Indian origin who contribute more than $1 billion each year to the US social security through federal taxes without availing any benefits in return.
"The US' social security policy discriminates against Indian workers in the US as they end up losing their social security contributions due to discrepancy in visa and social security regime," an official quoted earlier said. The US has entered into totalization agreement with several countries, including the UK, South Korea and Chile.-
---