Indigenous chapter critical to NAFTA despite current challenges: Bellegarde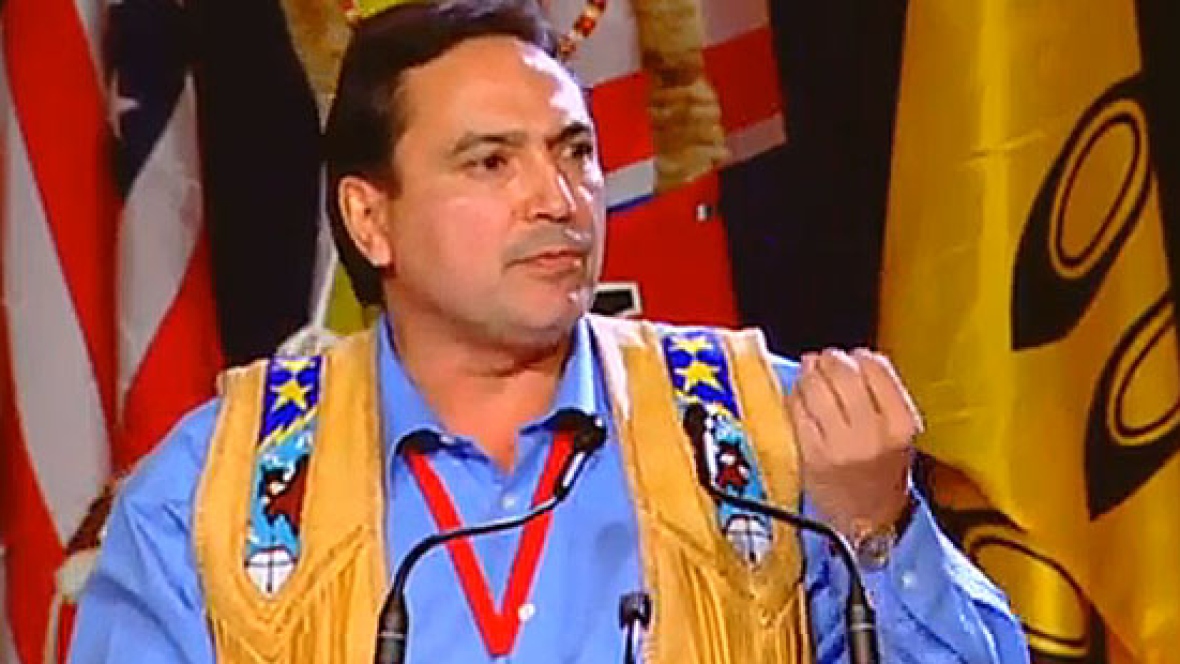 Financial Post | 17 October 2017
Indigenous chapter critical to NAFTA despite current challenges: Bellegarde
by Kristy Kirkup (The Canadian Press)
An Indigenous chapter in NAFTA mustn't be allowed to fall by the wayside, regardless of the challenges currently confronting negotiators, says Assembly of First Nations National Chief Perry Bellegarde.
Canada, the U.S. and Mexico concluded the fourth round of NAFTA negotiations on Tuesday in Arlington, Va. — discussions that spanned seven days and involved nearly 30 groups, according to Global Affairs.
U.S. Trade Representative Robert Lighthizer also announced Tuesday that the trade talks are being extended into 2018.
Bellegarde, who is part of an advisory committee on the talks, said he wants to ensure officials understand the importance of including Indigenous Peoples, since they were left out of original NAFTA negotiations in the 1990s.
"I just want to make sure the officials at the table are aware and get the importance of not forgetting about the Indigenous Peoples chapter as well, because this is the first time you will have an opportunity to have it in an international trade agreement," Bellegarde said from Milwaukee, Wis., where he spoke at the National Congress of American Indians.
"I'm seizing the opportunity to make sure this doesn't fall off the table."
Bellegarde said there is support for the idea of an Indigenous chapter in the trade deal.
"In order to create economic certainty … to foster greater Indigenous Peoples' participation in the economy and international trade, it makes sense for this Indigenous Peoples chapter to go forward."
Bellegarde said Tuesday he has personally enlisted the backing of American tribes for the chapter, pointing out that the National Congress of American Indians passed a resolution in support of its creation.
"They're going to formalize it as well later on this week," he said. "That's good to see that support happening already"
For her part, Foreign Affairs Minister Chrystia Freeland has also called for "progressive" elements to be included in a renegotiated NAFTA, such as stronger labour standards, tougher environmental protections and chapters on gender and Indigenous rights.
Ottawa has been exploring how provisions in the trade agreement can support Indigenous economic development while it also considers how to make the pact compliant with the UN Declaration on the Rights of Indigenous Peoples.
---