'Indonesia-Australia pact can make us partners in prosperity'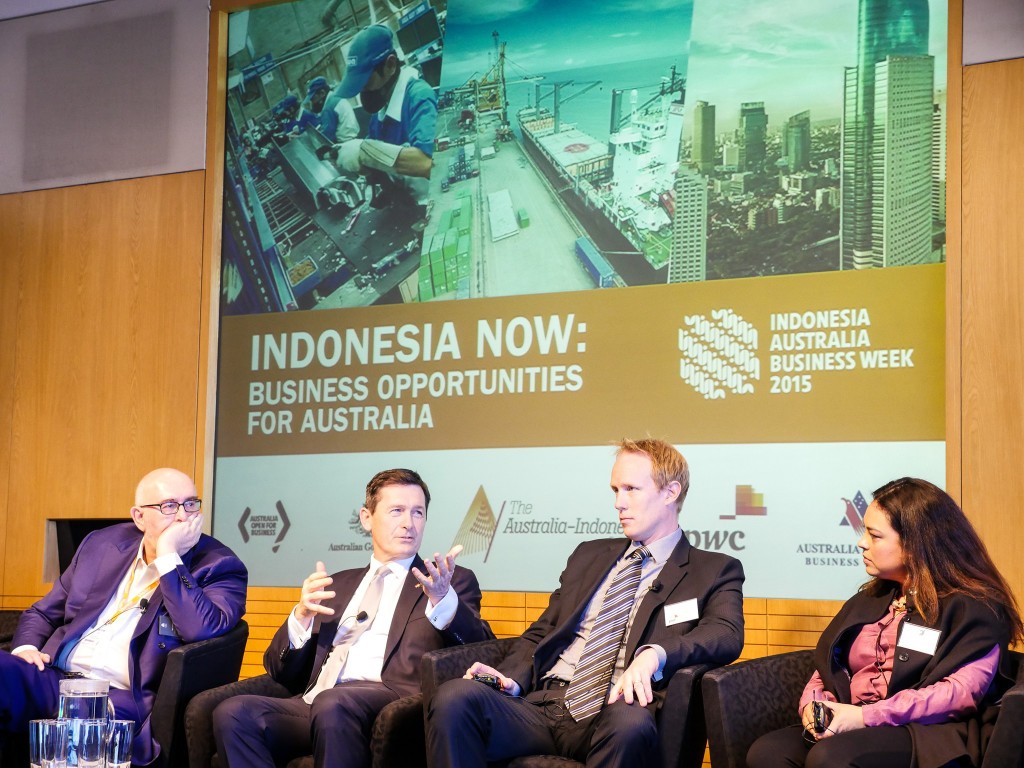 Australian Chamber of Commerce | 23 Aug 2016
Indonesia-Australia pact can make us partners in prosperity
Australia has an emerging economic giant to our north. Indonesia's GDP stands near US$900 billion, growing 4.7 per cent last year, and its population of 252 million is the fourth largest in the world. Despite this, its trade with Australia was about A$15 billion last year, meaning it was only our 12th highest trading partner.
It is in this context that the Indonesia-Australia Comprehensive Economic Partnership Agreement has so much potential. Earlier this month Australia's trade minister, Steve Ciobo, met his Indonesian counterpart, Enggartiasto Lukita, in Jakarta. The two said they hoped for the IA-CEPA to be agreed within 18 months. It's an ambitious timetable, but an achievable one.
Talks over the IA-CEPA started in 2012 but stalled a year later, until the two countries in March this year signalled a renewed interest. The process is informed by the Business Partnership Group, a collection of six business organisations in Australia and Indonesia that offer input on the wishes of business. The Australian Chamber of Commerce and Industry has played a leading role.
At the Jakarta meeting the group handed over its second formal position paper, Two Neighbours: Partners in Prosperity, to the two ministers. This week that report was made public on Monday.
The position paper finds that the agreement should be unique, not the product of a routine negotiation in which two opposing parties make concessions to reach a final agreement. This turns the traditional approach to free trade agreements on its head.
Indonesia and Australia are very different – culturally, socially, economically and historically – but the resources, skills and assets of the two neighbours complement each other very well.
Australia's economy is transforming from one reliant on mining, agriculture and manufacturing to one in which services, knowledge and technology play a growing role. Its economy is geared to global value chains because it is competitive in primary products, niche manufactures, key services and education and research. But we face challenges in encouraging new investment, especially in Northern Australia, and our population is ageing.
In Indonesia, demographics and urbanisation mean the economy is moving from primary industries towards manufacturing and services. This transformation cannot rely on domestic consumption alone and so requires investment and exports, necessitating significant change in the public and private sectors. Economic growth will be driven by modern infrastructure to build connectivity, by human capital through improvement in health and education, and by technological development to spark innovation.
The two nations have complementary needs and strengths, so can achieve much more by working together than separately.
The agreement should identify opportunities and then deliver fast and demonstrable benefits to build momentum. (For example, renewable energy projects can supply power to the 60 million Indonesians that currently lack access to electricity.) It should implement Indonesian President Joko Widodo's commitment to halve his country's government regulations. It should be responsive to the needs of business and the market. It should boldly go where no free trade agreement has gone before.
We should start by identifying opportunities and ask why tariffs or other trade barriers exist between the two countries. What would happen if there were none? Can the long list be erased over specified and realistic timeframes?
We need to think about ways to encourage exporters to invest, raise local standards and build capacity and security. Along the way we should be cautious about unintended interventions, considering what protection, adjustments and capacity-building are needed for weak and vulnerable sectors.
The Business Partnership Group identified six sectors of the economy with significant potential for economic engagement and where benefits can be realised swiftly.
Firstly, expanding tourism and enhancing hospitality, which requires liberalising visa requirements and enhanced skills and training through skills exchange programs.
Secondly, participating in global food supply through joint supply chains, involving bilateral preferential treatment, joint research and overcoming differing food standards.
Thirdly, cooperating in technical and advanced education and training, by opening Indonesia's education sector to foreign investment, encouraging joint research and degree programs at universities and facilitating the movement of people for education purposes.
Fourthly, encouraging exchange programs in healthcare, facilitating investment and movement of people in the healthcare industry, aligning qualifications and building capacity for healthcare professionals.
Fifthly, assisting the free flow of information, while respecting security concerns, to support investment in e-commerce and technology in the digital sector, especially for startups.
Sixthly, removing restrictions, easing regulations on foreign workers and encouraging public-private partnerships.
To inform its position, the Business Partnership Group consulted with businesses and representative groups in both countries through interviews, workshops and written submissions. We are confident its findings will be illuminating to the two negotiating teams.
Business stands ready and willing to stay involved to make this economic partnership a success. With global growth sluggish, this is an opportunity to good for us to ignore. Together, our economies can create and engine for growth of trade and investment in Southeast Asia, greater Asia and the rest of the world.
---