Intellectual property rights in trade – to be rethought?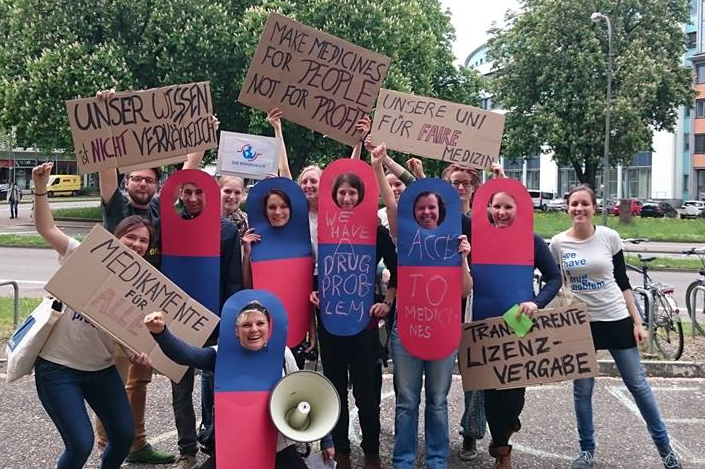 IP Watch | 15 December 2017
Intellectual property rights in trade – to be rethought?
by Monika Ermert
After two decades of intellectual property regimes in trade agreements, one could have some second thoughts, according to a number of panellists at the Trade and Sustainable Development Symposium, organised by the International Centre for Trade and Sustainable Development (ICTSD) and held alongside the 11th World Trade Organization Ministerial in Buenos Aires, Argentina this week.
"After 20 years, we should rethink if IP is the tool for transfers of knowledge," said Mariano Genovesi, head legal counsel at the Argentinian National Association of Pharmaceutical Producers and an associate professor at the University of Buenos Aires. The experience in Latin America, he said was "we did not receive any transfers of technology based on the high level of IP protection."
Breach of Contract
It was basically a "breach of contract" as the Latin American countries implemented all the protection mechanisms from the 1994 WTO Agreement on Trade-Related Aspects of Intellectual Property Rights (TRIPS) and various free trade agreements (FTAs), Genovesi said, giving several examples.
In Colombia, which implemented data exclusivity in 2001, today 100 percent of new chemical entities protected were imported. There are no production facilities or new jobs. "So what is in it for Colombia?," Genovesi asked.
In Argentina, patents for drugs granted after 2000 when the TRIPS came into force there were practically all for foreign firms, he said. The flexibilities in the TRIPS agreement did not help, asking, "How many compulsory licences have been granted in Argentina? None."
It was not IP protection that triggered knowledge transfers, but rather business opportunity as experienced during the days of the H1N1 influenza when drugs were scarce and Novartis in Argentina partnered with a local producer and, pushed by the Ministry of Health, built a new facility and started production after 12 months only.
"We have to see what happens in the real world," he warned, calling the new negotiations between Mercosur (the Southern Cone Common Market) and the European Union "completely unbalanced."
Canada's Experience: IP Protection Maybe Gone Too Far
The feeling that the IP regimes in the trade agreements – bilateral, plurilateral or multilateral – are unbalanced is not restricted to the developing world. Patrick Leblond from the University of Ottawa spoke about rising concerns in Canada over the IP protection. "There is a debate whether the IP chapters in CETA [Canada-EU Trade Agreement] or TPP [Trans-Pacific Partnership agreement] are actually good for innovation," he told participants.
Currently, a lot of IP according to the Canadian academic is now foreign-owned. Canadian companies themselves generated very little IP. A lot of new companies have been created and even subsidised, but Leblond said, "what happens is that foreign firms come in and acquire the firms and the IP and people have started to ask how much innovation is remaining in Canada."
There are also concerns that the new IP systems are detrimental to smaller firms in general. The country was asked through CETA, TPP and earlier, NAFTA, to adapt its own IP system to the EU and US systems. Having had a much narrower interpretation of what could be patented for example before or what extensions for patents were possible now there was a feeling that the rules worked against small companies doing innovation, Leblond said.
It would be very interesting to see, he argued, what will happen in the NAFTA2 negotiations. With the US gone from TPP "a lot of the IP things are lifted," he observed. Now Canada together with Mexico might push back against stricter IP rules in NAFTA2. "I think it will be the most contentious chapters and it will be left till the end," he said.
Having gone so far, Leblond said, in Canada, at least in innovation business (which he distinguished from the large companies and big business), there is the question: "maybe we have gone too far."
Tit for Tat Not Healthy
One thing to potentially reconsider, according to Vanessa Lowenstein from the National Board of Science and Technology of the Argentinian Ministry of Science, Technology and Innovation, is the mixing of the various disciplines and sectors in the free trade agreements. "When TRIPS was negotiated we used to say there has to be a balance between between protection of IP and access to knowledge", she said.
"We have to be careful about the overlapping not only IP clauses, but the interaction of different disciplines," she warned. Compulsory licences possible in TRIPS could for example be eroded by investment clauses, which could reject the compulsory licence as direct or indirect expropriation. With the investment chapters and dispute resolution, "enterprises have legal standing to question states' politics or protection," she reminded people.
Lowenstein also offered ideas for innovation for the system. Performance requirements, she said, could be an important tool to promote technology transfers and innovation. Such requirements could be thought of as "local working clauses from an IP point of view."
Looking at the difficulties of the WTO negotiations, the Argentinian scientist recommended to consider leaving the big, single undertaking negotiations
"Maybe it was a good idea in the beginning, but now it could be also blocking the progress of international or regional negotiations. To divide the disciplines instead of mixing all in one treaty from rules, and market access to IP and environmental is difficult. "In the beginning, IP had been outside the system," she said, maybe it was time to go back. Perhaps this would also allow a more bottom up instead of top down setting of rules, she offered.
More information on the Trade and Sustainable Development Symposium is here.
---