Is toxic trade in your backyard?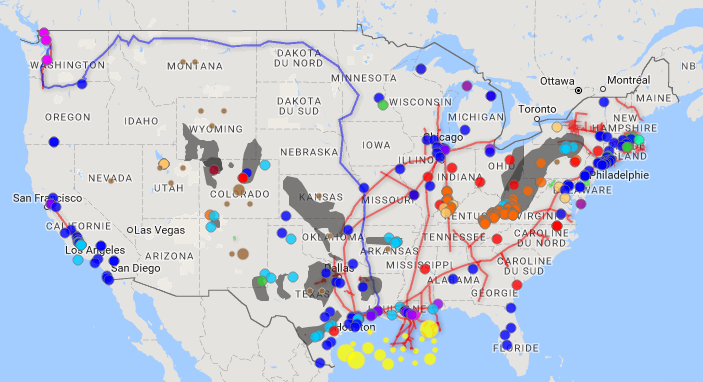 Sierra Club | 30 September 2016
Is toxic trade in your backyard?
If passed by Congress, two pending U.S. trade deals – the Trans-Pacific Partnership (TPP) and the Transatlantic Trade and Investment Partnership (TTIP) – would give some of the world's largest fossil fuel corporations broad new rights to challenge our climate protections in private tribunals. For the first time, these corporations could ask unaccountable panels of corporate lawyers to order U.S. government compensation if such protections interfered with their widespread fossil fuel projects.
This interactive map shows more than 400 of these polluting projects across 48 states, each of which would get extraordinary protections under the TPP or TTIP. This includes:
More than 300 polluting facilities, including over 70 coal mines, 30 oil refineries, and more than 100 gas power plants;
Tens of thousands of miles of fossil fuel pipelines and oil trains;
More than 10.8 million acres of oil and gas drilling leases; and
Fracking operations from California to Pennsylvania.
Click on a fossil fuel project for more information on the corporations that could use these trade deals to try to prevent, or gain compensation for, U.S. efforts to keep fossil fuels in the ground. Using satellite view, zoom in to see pictures of the polluting projects in your backyard. For a full explanation of this new climate threat, click here for Sierra Club's "Climate Roadblocks" report.
Click here to view the interactive map
---