Japan, China, S.Korea FTA talks under way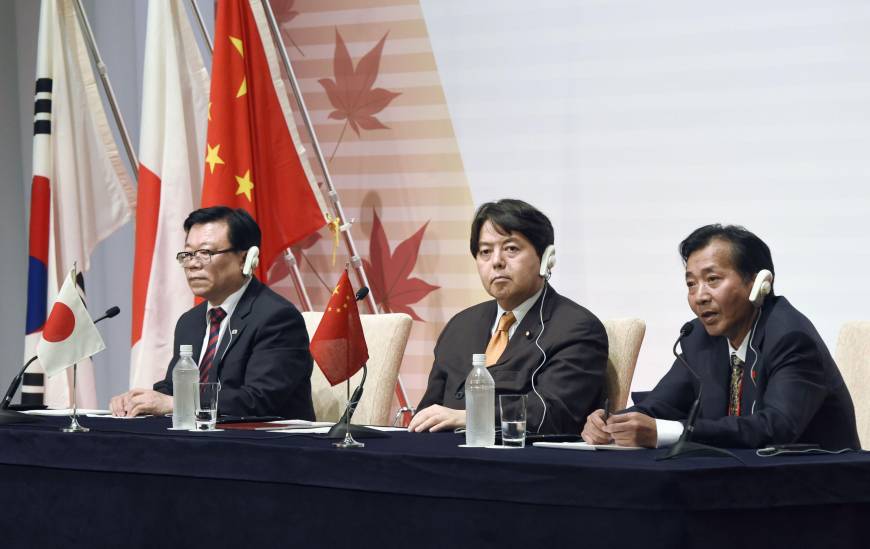 NHK | 9 April 2019
Japan, China, S.Korea FTA talks under way
Officials of Japan, China and South Korea have been sitting down together to work out a free trade deal.
Four-day talks kicked off on Tuesday in Tokyo.
High on the agenda are rules for protecting intellectual-property rights.
Japanese officials are hoping to gain concessions from China on the issue, which has become a sticking point in Beijing's trade negotiations with Washington.
The negotiators are also focusing on e-commerce rules and trade, including tariffs on farm produce.
The trilateral negotiations are now in their 15th round.
But little progress has been achieved since the talks started in 2013.
---