Japan gives UK six weeks to negotiate post-Brexit deal
Todas las versiones de este artículo: [English] [français]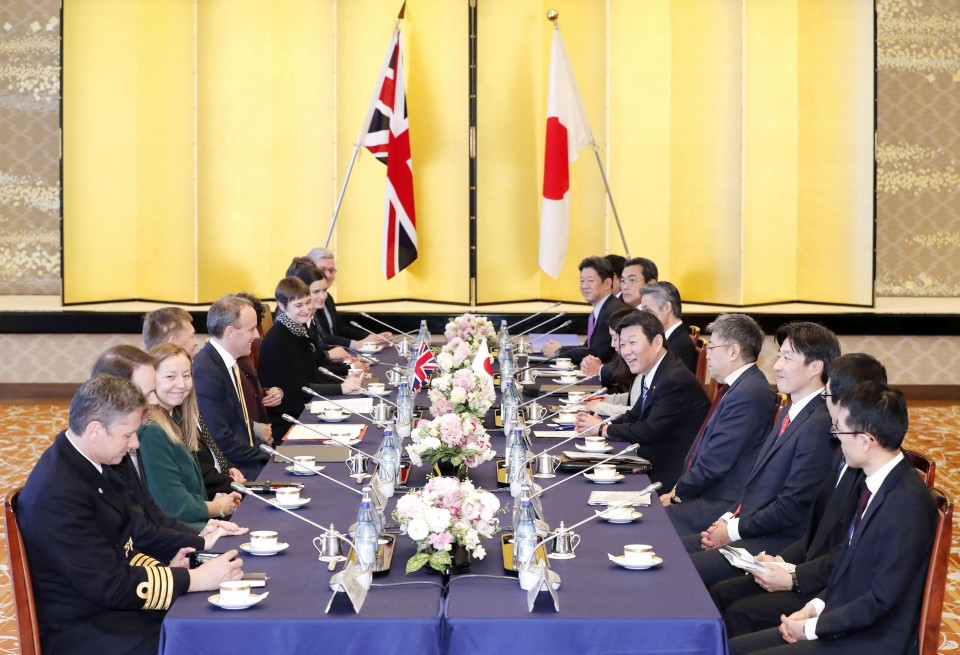 Evening Standard | 23 June 2020
Japan gives UK six weeks to negotiate post-Brexit deal
by Luke O'Reilly
Japan has reportedly given the UK just six weeks to strike a post-Brexit deal.
If accomplished the deal would be one of the fastest trade negotiations in history, and Britain's first trade deal in more than 40 years.
However, it also raises the risk of the UK being rushed into a bad deal before the Brexit transition period expires at the end of 2020.
Japan's chief negotiator Hiroshi Matsuura warned that both sides will need to "limit their ambitions", The Financial Times reported.
He told the newspaper: "To avoid a gap in January, we must pass [the deal] in the autumn session of the Diet... that means we must complete negotiations by the end of July."
In contrast, last year's mini-deal between the US and Japan took six months to negotiate.
A quick trade deal with Japan would advance the UK's accession to the Comprehensive and Progressive Trans-Pacific Partnership, a move which would improve market access for UK businesses across the Asia-Pacific region.
Trade Secretary Liz Truss has stated that the UK's aim will be to secure a free trade agreement that goes further than the deal previously agreed with the European Union.
Agriculture was a major sticking point in Japan's negotiations with the EU.
The talks involve around 100 negotiators from the UK side taking part in negotiations by holding video conferences with their Japanese counterparts every day.
UK trade with Japan was worth more than £30 billion last year, with 9,500 companies exporting goods to the Asian country, according to Government figures.
Government analysis suggests a free trade agreement between the UK and Japan would bring greatest benefits to Scotland, London and the East Midlands.
---