Japan, US make no progress in TPP-related talks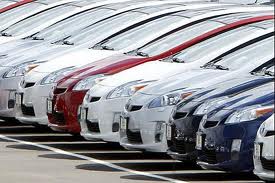 Xinhua | 14 Aug 2014
Japan, U.S. make no progress in TPP-related talks
TOKYO, Aug. 14 (Xinhua) — Japan and the United States on Thursday conclude their talks on opening Japan's auto sector as a part of the U.S.-led Trans-Pacific Partnership (TPP) free trade talks without major progress.
Japanese Ambassador in charge of economic diplomacy Takeo Mori said the working-level meeting made no major step forward but advanced the two sides mutual understanding.
Local reports said the two countries will continue their bilateral talks related to the TPP but the specific date for the next round of negotiation remains unknown.
The U.S. side urges Japan to further open its auto market as current nontariff barriers such as regulatory standards prevent U. S. automakers from expanding their sales in Japan.
Japan-U.S. deadlock on auto and agriculture issues were considered the major obstacle for the 12-country framework to conclude the whole negotiations.
---