Korea, China, Japan to hold FTA talks in Beijing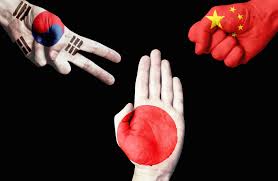 The Korea Herald - 5 December 2018
Korea, China, Japan to hold FTA talks in Beijing
By Yonhap
South Korea, China and Japan will hold their 14th round of negotiations for a free trade agreement to boost trade and investment between the Asian neighbors, Seoul's trade ministry said Wednesday.
Senior trade officials of the three nations will gather in Beijing on Thursday and Friday to discuss ways to open goods and services markets and lower other trade barriers, the Ministry of Trade, Industry and Energy said.
The talks come at a time when China is seeking to strike trade pacts with other nations amid rising pressure from the United States, but the trio has made little progress since the first negotiation in 2012.
The three Northeast Asian nations are members of the Regional Comprehensive Economic Partnership, a mega trade deal involving 16 Asian nations.
RCEP is, in essence, a massive regional trade deal between the 10 members of the Association of Southeast Asian Nations and the six countries with which ASEAN has free trade agreements — South Korea, China, Japan, India, Australia and New Zealand.
Negotiations for their deal are expected to be completed by the end of the year.
Yoo Myung-hee, South Korea's deputy minister for trade negotiations, will call for a higher-level FTA than RCEP by lowering barriers in goods, service and investment sector, the ministry said.
---