Mahathir calls for 'fair trade' in China, warns of 'new colonialism'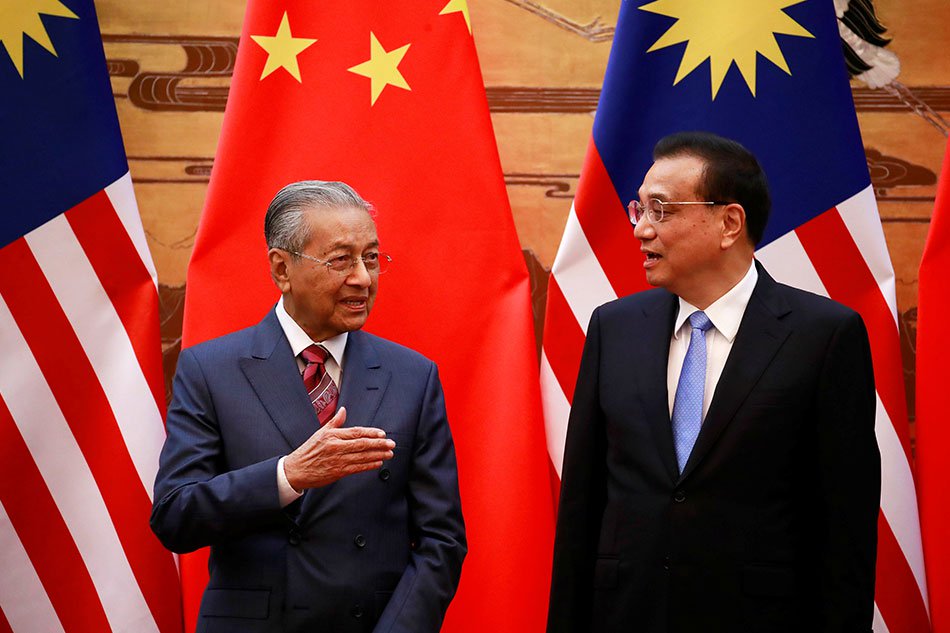 The Sydney Morning Herald | 20 August 2018
Mahathir calls for 'fair trade' in China, warns of 'new colonialism'
by Kirsty Needham
Beijing: Veteran Malaysian prime minister Mahathir Mohamad lived up to his reputation for straight talk, calling for "fair trade" and warning against a new colonialism in a joint press conference with Chinese premier Li Keqiang.
Dr Mahathir, 93, is visiting Beijing to strengthen economic ties with China. But he is also seeking to renegotiate massive Chinese infrastructure contracts worth around $US23 billion ($31 billion) that were signed by his predecessor, Najib Razak, who is now facing corruption charges.
He met with Li on Monday morning after a ceremony at the Great Hall of the People on Tiananmen Square, and was due to talk with Chinese president Xi Jinping in the evening.
At a morning press conference, Mahathir said: "I believe China will look sympathetically towards the problems that we have to resolve and perhaps help us in resolving some of our internal fiscal problems."
Malaysia's national debt stands at $US250 billion.
---