Malaysia should review bilateral investment treaties for unfair bias towards investors
The Edge Markets | 28 June 2018
Malaysia should review bilateral investment treaties for unfair bias towards investors
by Sangeetha Amarthalingam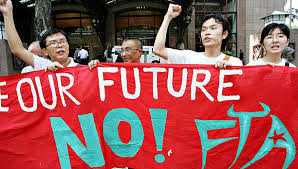 KUALA LUMPUR (June 28): Malaysia should review bilateral investment treaties to see if it is fair to remain in these trade agreements as some contain clauses that are seen to be biased to investors, said international research and advocacy organisation Third World Network (TWN) adviser Martin Khor.
"These are investment agreements, and there are many countries that are now reviewing their treaties as they found that the investor-state dispute settlement system is unfair," Khor, an economist, told reporters after briefing the Council of Eminent Persons today.
He said many countries have been sued for billions of dollars and that the judgments are unfair because the cases are heard in ad hoc tribunals instead of a permanent court.
"I know Indonesia is pulling out of bilateral investment treaties due to bad experience. We also hear of South Africa, India, and Ecuador wanting to pull out of such agreements.
"I am not suggesting that Malaysia pulls out but it should review these bilateral investment treaties to see how fair they are or what the risks are in remaining in these trade agreements," he added.
"For example, we know that the government now feels that some of the contracts entered into by the previous government have to be reviewed, whether they took a loan to build a big highway or railway to East Coast or Singapore, or many other projects that were loaned.
"We have to review the contracts, either to change or cancel it but if you have signed a bilateral investment agreement especially with a private company or private bank, then you may be subject to huge liabilities.
"This could be a bigger liability than what is contained in the contract itself. This is the experience of many countries. So it is good to review the bilateral investment agreements that cover all sectors," Khor said.
---