Médecins Sans Frontières warns about IP inclusion in Asian FTA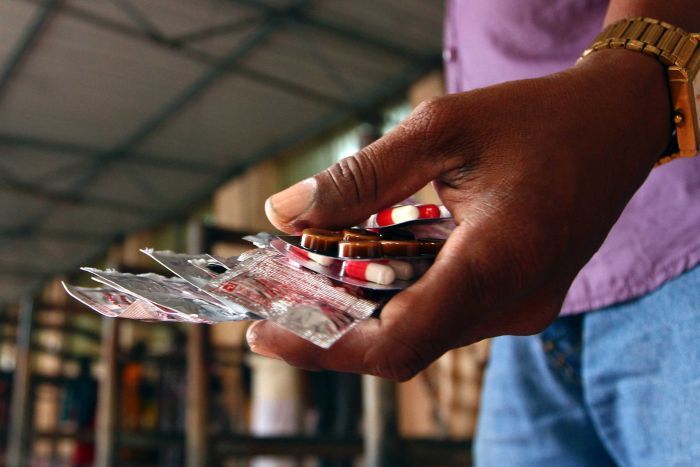 Intellectual Property Watch | 27 August 2014
Médecins Sans Frontières warns about IP inclusion in Asian FTA
By Catherine Saez, Intellectual Property Watch
The inclusion of intellectual property in the ongoing negotiations of the Regional Comprehensive Economic Partnership between 16 countries, most of them Asian, is raising concerns about "TRIPS-plus" measures that could jeopardise generic drugs production in India, according to Médecins Sans Frontières.
In a 22 August letter [pdf] to the Indian Minister of State for Commerce and Industry, the MSF Access Campaign warned against intellectual provisions that would hamper the ability of Indian manufacturers to produce affordable medicines. They called for India to reject IP proposals running against global public health commitments. TRIPS-plus refers to measures beyond the 1994 World Trade Organization Agreement on Trade-Related Aspects of Intellectual Property Rights.
The Regional Comprehensive Economic Partnership (RCEP) includes the 10 members of ASEAN ((Brunei, Cambodia, Indonesia, Laos, Malaysia, Myanmar, the Philippines, Singapore, Thailand, and Viet Nam) and Australia, China, India, Japan, South Korea and New Zealand. ASEAN is the Association of Southeast Asian Nations.
According to the New Zealand Ministry of Foreign Affairs and Trade, "RCEP negotiations were launched by the Leaders of the 16 participating countries in the margins of the East Asia Summit on 20 November 2012."
During the third round of negotiations, which took place in Kuala Lumpur on 20-24 January 2014, according to the New Zealand ministry's website, four working groups were established. They were on intellectual property, competition, economic and technical cooperation, and dispute settlement.
According to MSF, Japan has introduced a proposal referred to as "the Elements paper," in the context of the intellectual property working group, allegedly with IP provisions exceeding the requirements of TRIPS.
The proposal has not yet been disclosed by MSF, who said that draft negotiating texts should be released at appropriate intervals for public review and input.
MSF contends that "Japan's negotiating text on IP is 'TRIPS Plus' and if accepted will roll back public health safeguards enshrined in international and Indian patent law."
"It will put in place far-reaching monopoly protections that restrict generic competition and keep medicine prices unaffordable for Médecins Sans Frontières's patients, for millions of others around Asia and across the developing world," the letter said.
A particular concern of MSF is India's robust generics pharmaceutical industry, which manufactures "two-thirds of all generic medicines, including over 80 percent of all HIV medicines used in developing countries [and] is known as the 'pharmacy of the developing world'."
MSF said it acknowledges "the Indian negotiating position in FTA's has been committed to systematically opposing attempts to impose greater restrictions on generic medicines production than required under international trade rules."
Indian negotiators have shown in recent negotiations that they can stand firm against "some of the most problematic IP provisions, such as data exclusivity and patent term extensions," MSF said.
The sixth round of RCEP negotiations is expected to take place from 1–5 December in New Delhi.
---