"Mercosur won't destroy European agriculture", says EU business lobby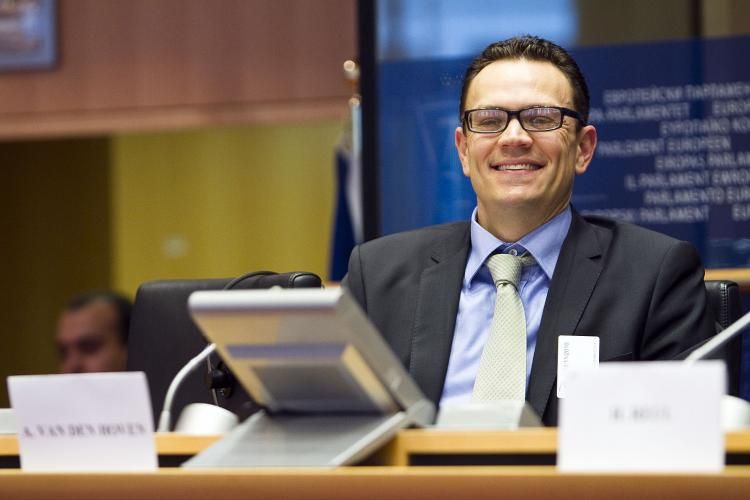 MercoPress | Thursday, October 6th 2011
"Mercosur won't destroy European agriculture", says EU business lobby
The head of Business-Europe International Relations said Wednesday that a free trade agreement between the European Union and Mercosur "would not destroy European agriculture" in spite of fears from farmers.
"Mercosur won't destroy European agriculture" said Adrian Van den Hoven adding EU industry could contribute to further develop the agriculture sector of countries such as Brazil.
The representative from the powerful EU business organization participated together with Brazilian National Confederation of Industry CEO Jose Augusto Coelho Fernandes in a trade and investment forum in Brussels in the framework of the EU/Brazil summit held this week in Belgium.
Forum participants recalled the difficulties that negotiations for an association and trade agreement between the EU and Mercosur are facing particularly in areas such as agriculture and industry.
Van den Hoven admitted that negotiations are currently frozen until after the Argentine presidential election later this month and because of European fears regarding agriculture and the impact an agreement with Mercosur could potentially represent.
"The EU must not only have a defensive stand on the issue; this is also an opportunity not only for making business but also to participate in the development of Brazilian agriculture, cooperate in the chemical industry, in infrastructure and in the food industry", said Van den Hoven openly supporting a trade agreement.
According to an assessment paper from the European Commission advanced earlier this week, Mercosur access to the EU could represent losses of between one and three billion Euros for the European farmers. However farm lobbies and cooperatives put that figure at 25 billion Euros.
CNI Coelho said both sides negotiators have taken the "right decision" so far in not exchanging the list of products for market access while "they continue to work ahead of the final discussions and conclusive lists".
It is also anticipated that no lists will be exchanged when the two sides meet again to continue negotiations scheduled for November 7 to 11 in Montevideo, Uruguay that currently holds the Mercosur rotating chair.
Asked about the results of the fifth EU/Brazil summit, Coelho speaking for the private sector said that "discussions should have a higher profile and not be based merely in an exchange of information, with no further attention to results and concrete projects".
Coelho said the moment had come for the EU and Brazil to review their collaboration mechanisms, currently "exposed to fragmentation and lack of coordination" and said they should be "more concentrated on trade and investment".
Van den Hoven defended the "good intentions" of the joint political declaration at the end of Tuesday's EU/Brazil summit and said he was confident they would turn into effective actions.
He also said it was necessary to reinforce European investments in areas such as energy, infrastructure (particularly ports) and in agriculture.
---