Mexico workers, Church slam NAFTA
Mexico Workers, Church Slam NAFTA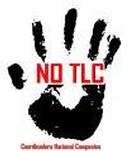 Mexico, Jan 3 2008 (Prensa Latina) — Mexican farmers and trade unions are protesting and carrying out legal actions against the North American Free Trade Agreement, for considering it a mortal blow against the national agricultural sector, unable to compete with foreign subsidized products.
Protests in front of the US embassy in the Mexican capital Wednesday, as well as others in the states of Chiapas, Guerrero, Puebla, and Morelos are some of such actions, the Dialogo Nacional (National Dialogue) organization informed.
Moreover, the Catholic Church warned in official declarations the elimination of taxes on subsidized imports of corn, bean, powder milk, and sugar may well force a large number of Mexican farmers to leave their lands.
The National Aerodynamics Organization based in Chihuahua state is preparing a caravan of tractors that will arrive in the capital to protest the exemption of tariffs on grains, meat, and milk, which will affect local producers.
Farmers in at least five states will also appear at the federal justice Monday to demand protection for the damages caused by NAFTA.
---