Mini trade deal 'stuck' as US now wants India to buy $6 billion of agriculture, dairy goods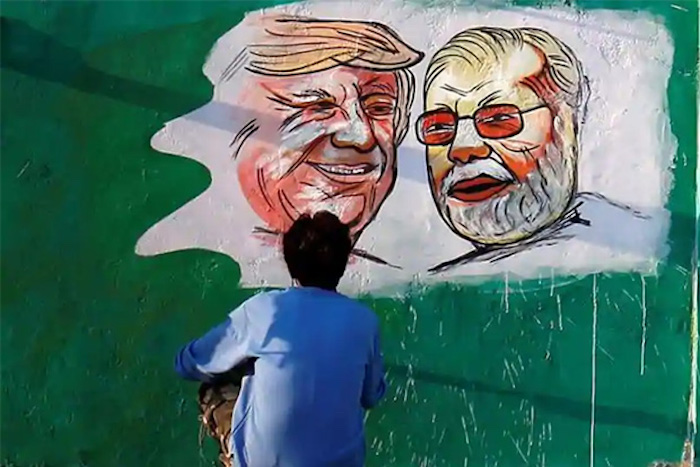 The Print | 19 August 2020
Mini trade deal 'stuck' as US now wants India to buy $6 billion of agriculture, dairy goods
by Nayanima Basu
New Delhi: The proposed 'mini' trade deal between the US and India seems to be stuck once again, and this time, Washington wants New Delhi to buy dairy and agriculture products worth $6 billion, ThePrint has learnt.
The 'mini' trade deal, which has been finalised and is ready to be signed, is only stuck due to this condition, multiple sources told ThePrint.
According to the sources, the demand came at the "last moment" from US Trade Representative Robert Lighthizer, who has now demanded that if India wants restoration of the trade benefits under the Generalised System of Preferences (GSP) programme, it has to give "business equivalent of that amount" to the US.
"The USTR has been quite difficult during the interactions and the demand continues to increase from their side," a top official who did not wish to be identified told ThePrint.
India has been pushing the US to restore the GSP trade benefits since they were suspended in June last year. India used to get benefits worth around $6 billion — out of the $46 billion worth of goods it exports to the US — by means of zero or reduced tariffs on 2,167 products. The preferential treatment was given mostly in labour-intensive sectors like leather, jewellery and engineering.
Insistence on agriculture and dairy goods
The USTR has told India to buy agricultural and dairy products such as chicken, apples and almonds worth $6 billion, sources said. India, they added, is willing to make up for it by enhancing energy trade between both sides, but the Donald Trump administration is "insistent" on agricultural and dairy goods.
This is because such a move will appeal to the farming and dairy community of the US that forms a massive vote bank for Trump.
While both sides had formally announced that they would work towards a larger free trade agreement (FTA), the US' main demand under the smaller pact was to obtain greater access to Indian markets for its agriculture produce.
Last month, during an event organised by the US-India Business Council (USIBC), India's minister for commerce and industry, Piyush Goyal, had said the countries are looking at an early harvest in the form of a preferential trade agreement or PTA.
USIBC president Nisha Biswal and former US assistant secretary of state for south and central Asian affairs under President Barack Obama, said a mini trade deal is very much doable.
"Both governments have been working towards this for some time and I think they are very close. But the time to finalise it is now. We know there are issues outstanding, but we need to show we can resolve some things before trying to tackle everything in this complex relationship," she said.
Sources added the delay is also because the US' attention right now is more towards curbing Chinese imports entering its market, as tensions between the two continue to soar.
Biswal said, "We urge them (the governments) to conclude the deal, especially now with a desire to elevate the US-India corridor in the face of tensions with China."
Mukesh Aghi, president and CEO of the US-India Strategic Partnership Forum (USISPF) said, "We are working both with the White House as well as the USTR to hammer a win-win deal for both the countries. We don't want it to become a political issue. Question is how to make it a priority when the attention is all towards China."
---