Mining representative urges Australia to join Belt and Road Initiative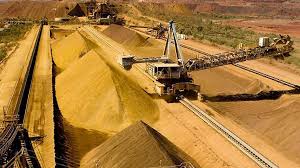 Xinhua Net - 06 Mei 2019
Mining representative urges Australia to join Belt and Road Initiative
Minerals Council of Australia Chief Executive Tania Constable has highlighted the importance of an ongoing trade relationship with China, saying Australia missed an "opportunity" by not signing up to the Belt and Road Initiative (BRI) earlier.
Constable said that the two countries needed to "work harder" on their relationship which has recently come under strain, the Australian newspaper reported on Monday.
In a speech to the China Chamber of Commerce, Constable made it clear that as the single biggest purchaser of Australian minerals, China contributes a large part of the country's export income.
"Today China is, without question, an important resources partner — our export figures make that indisputable," she said.
From 2017 to 2018, Australia's coal exports to China were worth 9 billion U.S. dollars and iron ore exports were less than 35 billion U.S. dollars, according to Constable.
"For the minerals industry and the broader Australian community, the question is: how can our trade relationship be transformed to a business partnership of warmth, depth and trust?"
Constable suggested focusing on the benefits which flow both ways from trade and cooperation, and how this can be expanded on in the future.
Australia is capable of providing not only minerals like nickel, lithium and zinc, resources crucial to the next generation of technology and devices, but also the skills and capability to apply them.
Constable cited the 1 trillion U.S. dollars worth of BRI projects, "internationally recognized as sustainable and meeting green standards," which Australia could assist in.
"Australia could again be important to help meet Chinese aspirations," Constable said.
"We have expertise in advanced resource extraction, refinery and development of resources, wind and solar (and) mine rehabilitation, water management, tailings management, environmental conservation and clean energy solutions."
"This is the time for the relationship to be reset and to highlight how we can grow together as two economies."
---