"Modernize NAFTA, but don't ruin its energy trade provisions"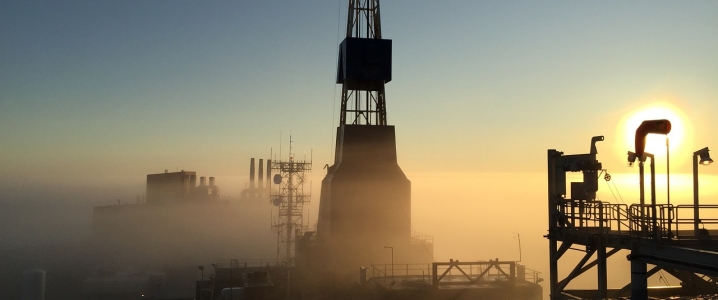 Washington Examiner | 24 Aug 2017
OPINION
Modernize NAFTA, but don't ruin its energy trade provisions
by Jack Gerard*
As the Trump administration renegotiates the North American Free Trade Agreement (NAFTA), here's one consideration to keep in mind: The U.S. could supply virtually all of our liquid fuel needs from right here in North America by 2020. U.S. consumers are already enjoying the advantages of leading the world in production and refining of oil and natural gas. With resources from Canada and Mexico rounding out our supply, we're shielded even more from overseas disruptions that once frequently sent fuel prices on a roller coaster ride.
While the U.S. currently produces 90 percent of the natural gas we use domestically, the vast majority of the remainder comes from Canada, which is also our leading outside oil supplier. We must maintain this stable supply of energy from our neighbors, and that's one of the reasons it's so important to preserve key energy trade provisions in NAFTA.
The economic benefits of North American energy trade flows don't end with consumer savings. The United States became a net exporter of natural gas this year, and Mexico and Canada are among the best customers for U.S. energy products. In 2016, the U.S. exported more than 500 million barrels of refined products to Canada and Mexico, making them our two largest export markets.
And opportunities are growing. Mexico is increasing imports of U.S. natural gas, further integrating our energy markets. U.S. pipeline export capacity to Mexico has expanded to 7.3 billion cubic feet per day and is expected to nearly double in the next three years.
With NAFTA's important zero-tariff, trade liberalization and market access policies, U.S. energy resources flow to our neighbors, and profits flow back, generating job growth and stimulating even more production and economic activity like construction and manufacturing.
Supporting these economic benefits are strong investment protections under NAFTA, such as investor-state dispute settlement (ISDS). The success of our trade relationships is greatly enhanced by investments in Mexico and Canada, which allow U.S. businesses to develop and deliver products directly and efficiently, whether energy products or manufactured goods. ISDS provisions under the NAFTA framework protect these investments, extending several of the private property protections already found in the U.S. Constitution and U.S. law, including due process, non-discrimination, fair treatment by the government and compensation for the seizure of property. ISDS serves as a neutral arbitration system for enforcing these protections, safeguarding American investments.
ISDS protections are important to millions of small, medium and large companies across every major sector of the U.S. economy, employing tens of millions of U.S. workers, and more than 100 associations representing U.S. businesses are teaming up to encourage the Trump administration to maintain these vital provisions as it renegotiates NAFTA.
NAFTA has been successful in supporting an integrated North American energy market that enhances our energy security, creates jobs, provides consumer savings and increases global demand for U.S. energy products.
By maintaining successful provisions on zero tariffs, market access, trade liberalization and strong investment protection, the Trump administration can modernize NAFTA without jeopardizing energy trade flows that help keep energy affordable and secure for U.S. families and businesses.
* Jack Gerard is the President and CEO of the American Petroleum Institute in Washington, D.C.
---