Mustapa: RCEP is next best option to junked TPPA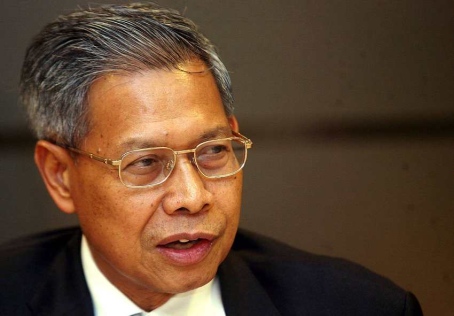 The Star | 14 March 2017
THE Regional Comprehensive Economic Partnership (RCEP) is the next best option to boost trade after the Trans-Pacific Partnership Agreement (TPPA) fell through.
International Trade and Industry Minister Datuk Seri Mustapa Mohamed said Malaysia is not keen to salvage the TPPA with the other 10 nations after the United States pulled out of the trade pact.
"We are not interested in pursuing the TPPA as it does not meet our primary objective of gaining access to markets such as the US, Canada, Mexico and Peru.
"The RCEP is seen as the second best option as it will help fill the vacuum to a certain extent," he said when replying to a question by Dr Tan Seng Giaw (DAP-Kepong) in Dewan Rakyat yesterday.
However, he said that the US remains an important trading partner.
"The US is the third largest trading partner with Malaysia with trade increasing by 50.3%.
"Besides this, we have approved US investments totalling RM95bil, which accounts for some 300,000 jobs," he said.
He added that 60% of manufactured electronic and electrical goods here were exported to the US.
Although Mustapa acknowledged that RCEP could not be a complete replacement of the TPPA, it accounted for 30% of global trade.
He added that RCEP had a larger population base as it included China with a 1.7 billion population.
Mustapa said Asean trade ministers would meet in Vietnam this May to discuss the RCEP with the aim of concluding an agreement by the end of the year.
"We are looking at a concept of Asean centrality where it will play the prime role in driving the RCEP," he added.
Apart from RCEP, Mustapa said Malaysia is also negotiating free trade agreements with Iran, Sri Lanka and the European Union.
RCEP involves 16 countries, namely the 10 Asean countries and its six dialogue partners Japan, India, China, New Zealand, Australia and South Korea, which has a combined population of 3.4 billion.
---