NAFTA talks must benefit agricultural trade: Mexico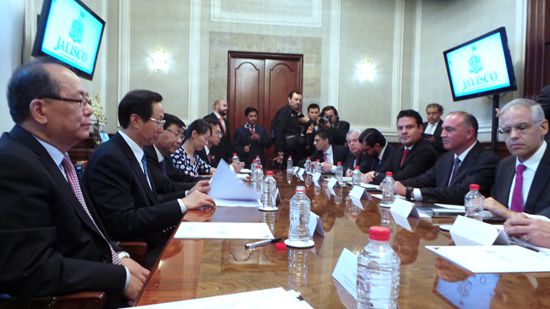 Xinhua | 23 October 2017
NAFTA talks must benefit agricultural trade: Mexico
The renegotiation of the North American Free Trade Agreement (NAFTA), currently taking place between Mexico, Canada and the U.S., must strengthen trade and investment in the agricultural sector, said the Mexican government on Sunday.
While NAFTA talks continue, Mexico is seeking to diversify its export markets and is expanding agricultural exports to China, Japan, South Korea and countries of the Arabian Peninsula, said Agriculture Minister Jose Calzada.
"For the country, the principles come first and then, our interests. If we stay on this path, it will go well, as we are defending a fair deal for an agricultural sector that is worth over 95 billion U.S. dollars to Mexico," said the minister in a statement.
According to Calzada, Mexico will show firmness, strong will and patience in the renegotiation, to obtain a position which will increase trade and investment in Mexican agriculture.
Of the 95 billion U.S. dollars that agriculture is worth a year to Mexico, 30 billion come from exports and about 24 to 25 billion come from imports, he said.
To improve this, one of the objectives of the Mexican government is to better programs and resources so small producers can access value and export chains.
The fourth round of NAFTA talks ended in Washington on Tuesday with marked differences between Mexico and Canada on one side, and the U.S. on the other, including on dispute resolution and rules of origin.
The fifth round will take place in Mexico City from Nov. 17-21, with more rounds now being added for the first quarter of 2018, beyond the seven originally planned for.
---