'New agreement to make the most of Jordan-US FTA'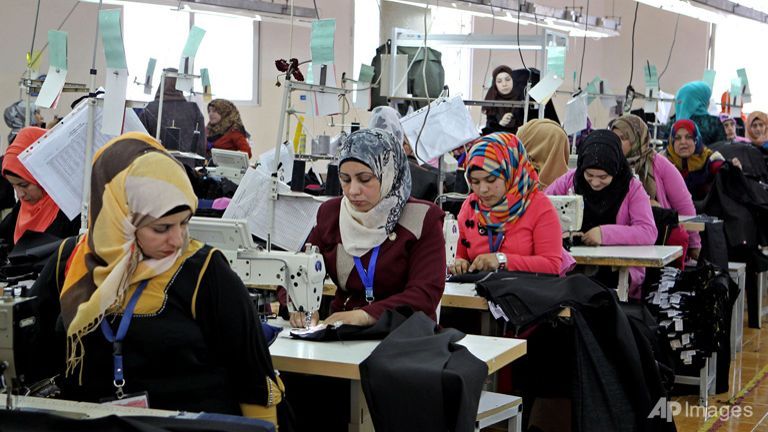 Jordan Times | 6 December 2016
'New agreement to make the most of Jordan-US FTA'

By Mohammad Ghazal
AMMAN — An agreement will be signed on Wednesday on how to maximise benefits from the Jordan-US Free Trade Agreement (FTA), according to Mohammed Bataineh, chairman of the American Chamber of Commerce in Jordan.
Speaking at a meeting with a US private sector trade delegation on Tuesday, he said the FTA helped boost the trade exchange from $350 million 10 years ago to over $3 billion; yet he conceded that there was still much more that could be done to ensure maximum benefits.
"It is underutilised and still there is more room for potential for increased cooperation," he told the attendees at the meeting with the visiting delegates, led by the US Department of State's Special Representative for Commercial and Business Affairs Ziad Haider.
He indicated that Jordan is a good stepping stone into the region and that many opportunities have not been tapped yet, under the country's free trade accord with the US, the Kingdom's top trading partner.
"Ties between the US and Jordan are strong and strategic at all levels, and the FTA was a game changer… Garment is a major sector under the FTA deal, but there are many other sectors that can benefit from the FTA such as pharmaceuticals and engineering," he said, indicating that the agreement to make the best use of the FTA will be signed with the USAID.
The delegation's visit comes on the heels of the White House Call to Action for private sector engagement to support the global refugee crisis. The visiting delegation includes representatives of companies in the areas of food and beverage, energy and financial solutions.
On the sidelines of the meeting, in an interview with The Jordan Times, Haider reiterated that ties between the US and Jordan are strong and strategic, saying there is further room for development.
He underscored the importance of the FTA, saying it is in Jordan's favour.
"We are here to build on the strong economic foundation," he said, stressing that there is more potential to expand cooperation and trade in other areas.
Around 82 per cent of Jordan's imports to the US are from the garment sector, he told The Jordan Times.
As the Kingdom is under pressure from regional crises n Syria and Iraq, coupled with an influx of Syrian refugees, "we are keen to attract more investments into Jordan and boost trade exchange", he said.
Highlighting promising sectors, he said those include ICT, pharmaceuticals and renewable energy.
---