NZ IT industry mobilises to fight TPP software patent threat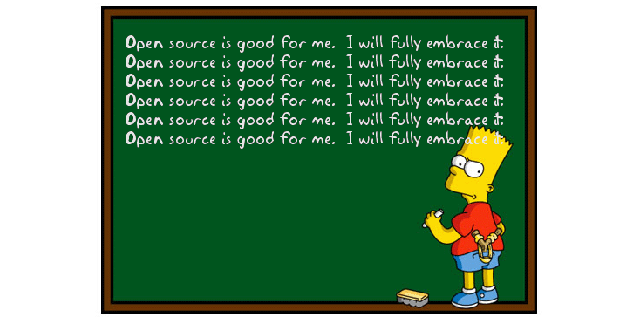 ZDNet | 12 August 2015
NZ IT industry mobilises to fight TPP software patent threat
Rob O'Neill
New Zealand's largest IT industry body, the Institute of IT Professionals, has backed concerns expressed by the New Zealand Open Source Society late last month that the country might capitulate over software patents.
New Zealand largely banned patent protection for software two years ago but there are signs in leaked Trans Pacific Partnership trade agreement documents that it is prepared to reintroduce them in return for better market access for its dairy products.
Ian Taylor, president of IITP and CEO of Dunedin tech firm Animation Research, has written to Trade Minister Tim Groser over the industry's concerns.
"We're an export-driven sector, so we love free trade", Taylor said. "However this can't come at the cost of the future of the technology industry, and that's what it will be if New Zealand's current law banning software patents is traded away in the TPP."
Last month, the NZOSS president Dave Lane said he was "livid" at the government's capitulation.
"That is just another suggestion of how disconnected the government and the negotiators are from the interests of New Zealanders," Lane said.
"We are entirely unimpressed with the government's position on this and think they are literally selling us to corporate interests."
InternetNZ also expressed its concern today over the secrecy of the trade negotiation as protests were organised across the country.
"The Internet community in New Zealand and worldwide negotiates standards, protocols, policies and governance arrangements in the full light of day," said InternetNZ chief executive Jordan Carter.
This allows anyone who is interested to add their voice and puts all relevant perspectives on the table. Entrenched transparency also helps make sure special privileges for selected groups are hard to allow or to defend, said Carter, who stood as a candidate for the opposition Labour party in 2011.
Carter said an open approach has given the world the open internet we all benefit from today.
"The TPPA is a mixture of a trade agreement, and a far-reaching effort to impose changes and standards on a diverse mix of economies on a very wide range of issues - issues that go far beyond traditional trade techniques," he said.
The main internet policy issues affected by the TPPA are those dealt with in the intellectual property chapter.
"Bring the internet related intellectual property negotiations into the open, where they belong - and in so doing, help protect the open internet and all the benefits it create," Carter said.
In his letter, Taylor said the IT industry underpins innovation across the economy and the industry has experienced huge growth in recent years
Software Patents are seen by many within the industry as a major threat to innovation, he said. There is also strong consensus from the industry against software patents.
"In a 2013 poll of over 1000 New Zealand IT Professionals across the sector, around 94 percent of those with a view wanted to see software patents gone," Taylor said.
"Following significant work by IITP and others, the Government agreed and modified the Patents Act to protect New Zealand technology firms from software patents in their home market".
Leaked drafts of the TPP's controversial intellectual property chapter indicate only Mexico remained fighting against a provision requiring signatories support patent protection for software.
Taylor said it is nearly impossible for software to be developed without breaching some of the hundreds of thousands of software patents awarded, often for "obvious" work.
Many software companies live with a constant risk that their business could be threatened due to litigious action by a patent holder.
"The changes in 2013 meant that at least the risk in their home market was reduced," he said.
Taylor said his own firm was targeted by patent trolls.
"Most other successful tech companies have similar stories", Taylor said. "Even US President Obama has spoken out about the scourge of software patent trolls on our industry".
A significant number of members were contacting the Institute raising their concerns.
"IITP and other tech sector representatives are meeting with TPP negotiators shortly to discuss this and other matters impacting the tech sector", Taylor said. "We're also seeking assurance from Minister Groser that New Zealand's stance on software patents isn't under threat.
---