NZ rejects US senators' claims on dairy trade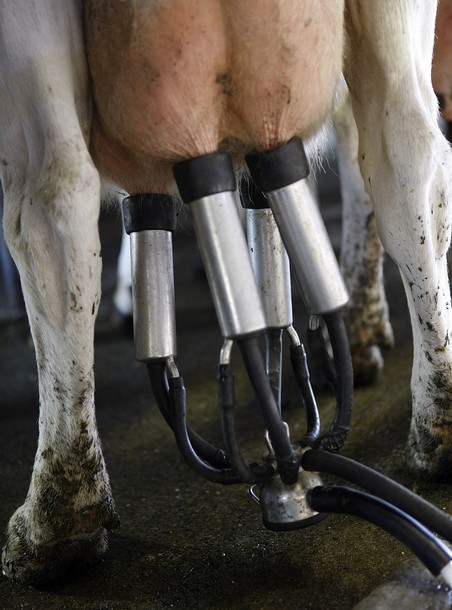 Associated Press | 22 March 2010
NZ rejects US senators' claims on dairy trade
Wellington, New Zealand
New Zealand on Monday hit back at a group of 30 U.S. senators who accused the country's dairy industry of anticompetitive practices, as a first round of talks ended for a free trade agreement.
The talks are for a deal to expand the Trans-Pacific Partnership trade agreement between New Zealand, Brunei, Chile and Singapore to include the U.S., Australia, Peru and Vietnam.
Idaho senators Mike Crapo and Jim Risch and 28 others wrote to U.S. Trade Representative Ron Kirk warning U.S. dairy producers faced losses of up to $20 billion in the first decade of the agreement if tariff and other restrictions were fully phased out in the partnership.
New Zealand produces just 2 percent of the world's milk, but its dairy farmer-owned cooperative Fonterra is the world' biggest trader in dairy products.
"Because of the anticompetitive practices in New Zealand's dairy industry and the extensive degree of control it wields over world dairy markets to the detriment of the U.S. dairy industry, we are deeply concerned that an expansion of U.S.-New Zealand dairy trade would further open the U.S. to these imports," the senators wrote.
New Zealand Trade Minister Tim Groser dismissed the letter as just part of the hard negotiating needed to secure a trade deal.
"The job in front of us is to get out the facts, frankly, because the facts do not support the allegations in that letter," he told New Zealand's National Radio.
It was "palpable nonsense" to say Fonterra had created an unfair market, Groser said, in a reference to the dairy trader being the dominant player in the domestic dairy industry.
Prime Minister John Key said Fonterra has a monopoly in New Zealand but in the international market it actively competes. "We are 2 percent of world production, we have unsubsidized markets and we're a fraction of the world's overall production."
Groser noted that the U.S. paid subsidies to dairy farmers but New Zealand did not.
"It's a very, very politicized argument, trying to suggest that somehow New Zealand doesn't play it fair when any person who looked at it objectively would reach exactly the opposite conclusion," he told the Dominion Post newspaper.
The next round of talks is set for Los Angeles in June.
---