Over 40 pct of local cow farms closed since KORUS FTA: report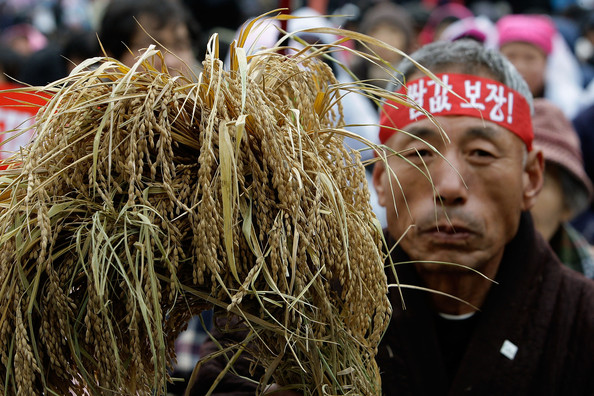 Yonhap | 7 June 2016
Over 40 pct of local cow farms closed since KORUS FTA: report
SEOUL, June 7 (Yonhap) — More than four out of 10 South Korean cow farms have shut down in the last four years since the implementation of the free trade deal between Seoul and Washington, dealing a hard blow to the local livestock industry, a report showed Tuesday.
The number of cow farms stood at 154,000 units in 2012, when the Korea-U.S. free trade agreement took effect, but it plunged 42 percent to 88,000 units in 2016, according to the report compiled by Nonghyup, a state-run farmers' cooperative.
Nearly 16,500 farms closed each year during the four-year period, which is 45 per day, the report added.
The bilateral free trade pact was initially signed in April 2007 and went into effect nearly five years later in March 2012.
It is aimed at phasing out tariffs imposed on manufactured and agricultural products originating in both countries, stirring up strong protest from the agricultural sector.
Separate data showed that South Korea's imports of U.S. beef jumped 26.5 percent last year from 2012 while inbound shipments of U.S. pork nearly doubled over the three-month period.
---