Pak-China FTA II talks remain indecisive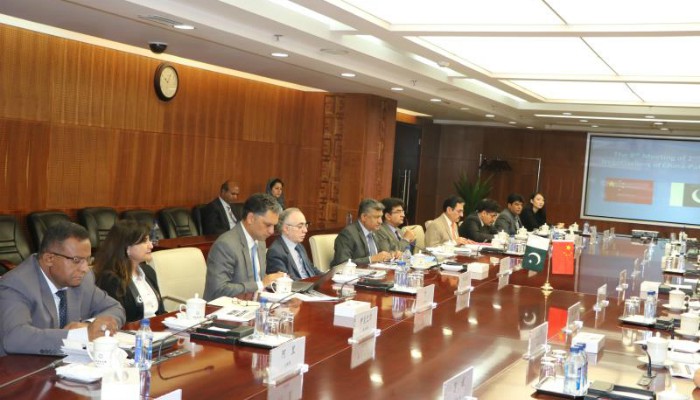 The Nation | 3 April 2018
Pak-China FTA II talks remain indecisive
by Imran Ali Kundi
Islamabad: Pakistan and China on Monday failed to reach a breakthrough on second phase of Free Trade Agreement (FTA) in Islamabad as talks between two countries ended inconclusively.
The 10th round on China-Pakistan Free Trade Agreement (CPFTA) phase II was held in Islamabad.
Secretary Commerce M Younus Dagha and Chinese Vice Commerce Minister Wang Shouwen co-chaired the negotiations.
However, sources informed that there was no major breakthrough during the talks. "The talks between Pakistan and China remained inconclusive, as both the countries have not signed the minutes of the meeting, which were supposed to sign if the talks completed conclusive," said an official of the Ministry of Commerce wishing not to be named.
Earlier, the government was planning to finalize the remaining issues so that a formal announcement can be made during the prime minister's visit to China in April, 2018.
The Ministry of Commerce has not issued any statement on the talks.
Similarly, the spokesperson for the ministry Muhammad Ashraf has not responded despite several attempts were made.
During the 9th round, Pakistan and China had agreed for granting tariff reduction on 75 percent tariff line under the proposed revision in the FTA.
However, Federal Board of Revenue had opposed the Ministry of Commerce's proposals to increase the number of items with zero duty from 2,600 tariff lines to 6,000 tariff lines.
In the last meeting, the two countries, after discussing the draft Memorandum o Understanding on the Electronic Origin Data Exchange System between China Customs and Pakistan Customs, including related data exchange elements, agreed on the draft text of MoU.
It merits a mention that these negotiations had started in 2012 to finalise the revised version of the FTA.
Under the first phase of FTA, Pakistan's trade balance with China had worsened, and it had registered $12 billion mark in last financial year 2016-17.
---