PH to push agri agenda at PJEPA talks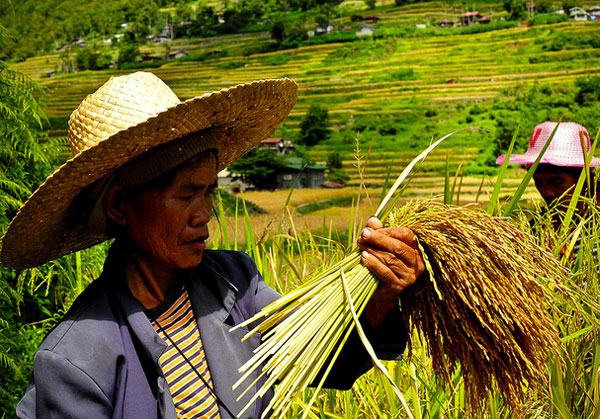 Manila Times | 3 May 2016
PH to push agri agenda at PJEPA talks
THE Philippines will put forward its interests on agriculture sector during the renegotiation of the Philippines-Japan Economic Partnership Agreement (PJEPA).
Department of Trade and Industry (DTI) Undersecretary Ceferino S. Rodolfo said in a briefing on Monday that the Philippines and Japan would conduct a meeting on May 6 for the renegotiation of the economic deal.
Rodolfo said the country's priority in PJEPA renegotiation was to further cut tariff rates on agricultural products, if not zero duties for farm commodities upon entering Japan.
The Philippines and Japan signed the trade agreement in 2006, the country's first bilateral free trade agreement (FTA).
It provides a general review five years after the trade deal took effect in 2008, however long technical review on trade in goods and services delayed the renegotiation of the PJEPA.
He added that the preferential tariff given by Japan to Philippine agricultural products was now inferior compared to other trade deals of the East Asian nation with other parties.
The official mentioned that the current text of PJEPA only gives seasonal tariff for banana and quota for pineapple shipped from the Philippines.
For instance, as Japan forged FTAs with Indonesia, Vietnam, Mozambique, and Costa Rica, the East Asian country has given these FTA partners with duty-free access for pooled quotas of 1,000 tons of bananas per year.
However Philippine bananas are slapped with tariffs of 8.5 percent to 18.5 percent with no quota imposed.
Data from the Philippine Statistics Authority showed that Japan is the country's top trading partner in 2014, accounting for USD19.15 billion or 15 percent of the total trade in goods in the said year.
Exports to Japan amounted to USD13.9 billion while imports were valued at USD5.25 billion, thus balance of trade in goods recorded a surplus of USD8.65 billion in 2014.
---