Quebec supporting apartheid?
Tuesday, December 23, 2008
Quebec supporting apartheid?
By STEFAN CHRISTOFF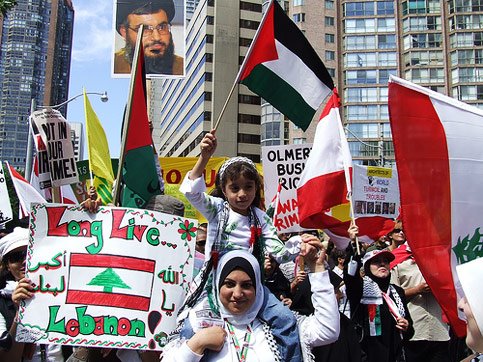 Quebec inked an economic partnership agreement with Israel this fall in Jerusalem. Attracting little attention from major media outlets, Quebec's bilateral accord was signed during a government-led delegation to Israel that included high-level state officials and corporate representatives this past September, amidst Israel's ongoing siege of Gaza.
Quebec's accord with Israel stands in contrast to the growing international calls for an economic boycott of the Israeli government. In November the United Nations General Assembly President Miguel d'Escoto Brockmann stated that "What is being done to the Palestinian people seems to me to be a version of the hideous policy of apartheid." The president endorsed the international campaign of boycott, divestment and sanctions against the Israeli government, similar to the global movement against the apartheid regime in South Africa in the 1970s and 1980s.
In Quebec, student and labor movements at odds with economic policies pursued by the Liberal government of Jean Charest, are also increasingly backing the international boycott campaign in solidarity with the Palestinian people. Last year, l'Association pour une Solidarite Syndicale Etudiante (ASSE), a major student federation in Quebec representing over 40,000 students, voted to endorse the international boycott campaign against the Israeli government, becoming the first major student union in North America to officially support the movement against Israeli apartheid.
Marking a significant shift within public sector unions in Quebec towards supporting the global boycott movement, teachers across Quebec represented by the Federation Nationale des Enseignantes et des Enseignants du Quebec (FNEEQ) voted at their national assembly last year to back the international boycott movement against Israeli apartheid. FNEEQ is the major college level teachers union representing over 20,000 members. Recent boycott resolutions in Quebec mark a significant step for the international boycott campaign — historically Quebec was a central point for the international movement against apartheid in South Africa in the 1980s, as critical grassroots pressure from Quebec resulted in high-ranking Canadian officials pushing for sanctions on South Africa within the Commonwealth.
In contrast to growing participation in the international boycott campaign, are key Quebec corporations within military and communications industries which are firmly behind the recent economic accord with Israel and which participated in the delegation to Israel this fall. This includes the Montreal-based company CAE, which has contracts to develop military flight simulators for the United States in Iraq, and the communications corporation Neuralitic.
Raymond Bachand, Quebec's Economic Development Minister, stated that "By signing this complementary agreement, Quebec is reiterating the attachment it has with Israel and its wish for a closer collaboration in the future." Bachand led the recent delegation to Israel, and signed the bilateral agreement with Israeli Industry Minister Eliyahu Yishai, a right-wing politician and strong backer of ongoing settlement construction on Palestinian lands in violation of international law and UN resolutions.
"You can't freeze building in Jerusalem and the surrounding areas," stated Eliyahu Yishai at a press conference earlier this year held in an Israeli settlement in occupied East Jerusalem. According to many Israeli, Palestinian and international observers, Israel's settlement construction has made a two-state solution virtually impossible and remains one of the biggest obstacles to peace. Moreover, according to the Gaza-based Palestinian Centre for Human Rights, Israel's ongoing siege "is inflicting severe collective punishment on the entire civilian population, in total violation of international humanitarian and human rights law ... [as] civilians are enduring power cuts for up to 10 hours a day, which is severely affecting every aspect of life in Gaza."
Yet, Quebec's economic agreement with Israel provides no binding measures ensuring that Israel respects international law in relation to ongoing settlement construction or the treatment of Palestinian human rights. Through the recently signed Quebec-Israel economic accord, the Liberal government of Jean Charest in Quebec provides diplomatic cover and economic support for Israel without addressing the reality of its military occupation and colonization of the Palestinian territories.
Across Quebec a ringing question surrounding the agreement sounds today: why has the government signed a major accord with Israel without any public consultation, at a time of increasing international opposition to Israel's ongoing military occupation in Palestine, which many key figures in South Africa, including Desmond Tutu, compare to apartheid? Controversy surrounding the accord will only grow as public awareness increases.
Stefan Christoff is a community organizer and journalist based in Montreal and a member of Tadamon!, a collective of social justice activists in Montreal working for justice in the Middle East. This article was originally published by the community newspaper Sada al-Mashrek based in Montreal.
---