RCEP Ministerial Meeting makes little progress as Indian minister absent and Japan and South Korea clash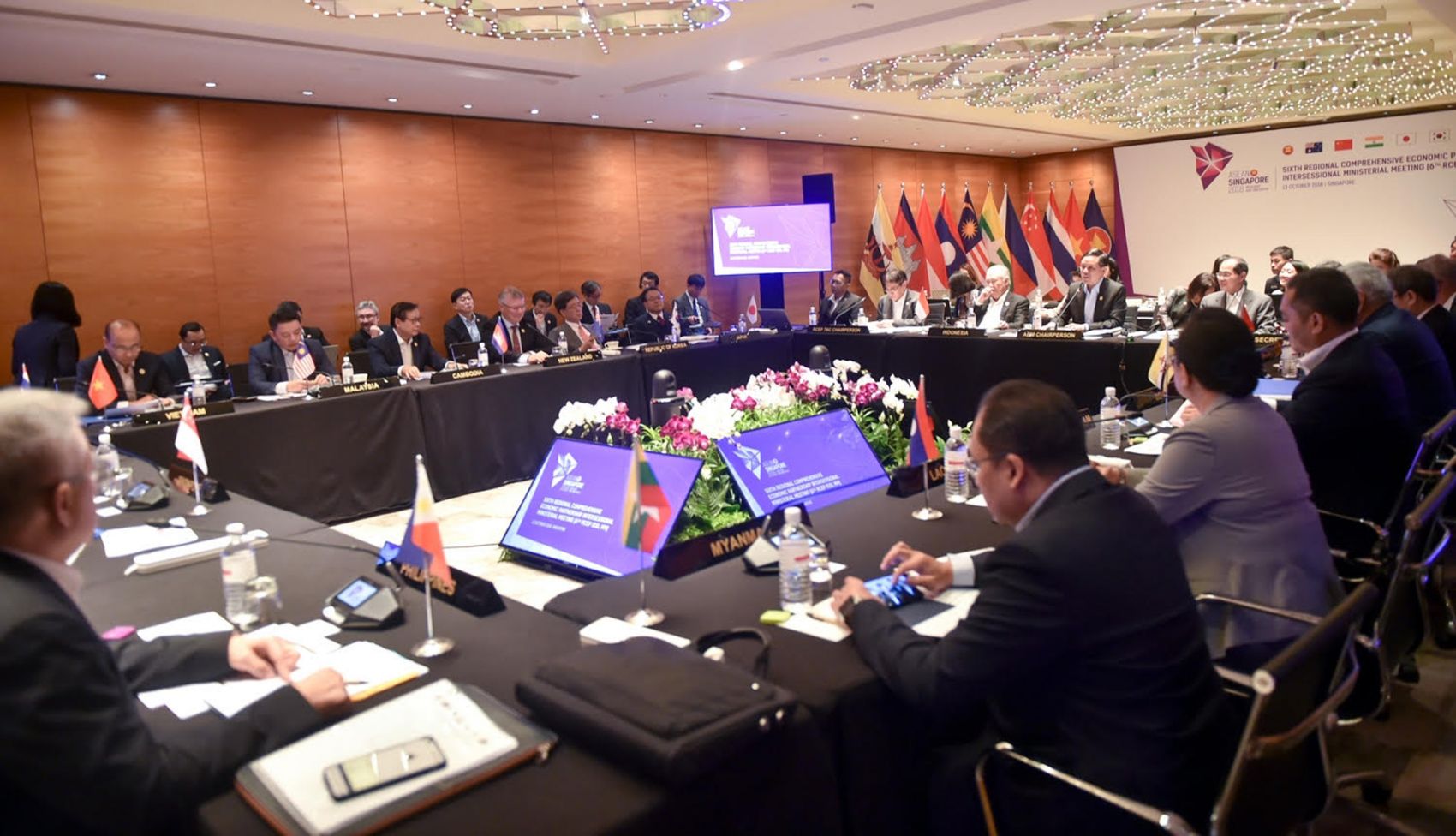 AFTINET - 05 August 2019
RCEP Ministerial Meeting makes little progress as Indian minister absent and Japan and South Korea clash
he official statement from the RCEP Ministerial Meeting held on August 2-3 said the RCEP talks "must keep the momentum towards concluding negotiations within the year." But actual progress of the negotiations is slow.
Ministers welcomed the conclusion of annexes on telecommunications, financial and professional services, but the number of completed chapters remained at seven. There are still deep divisions over market access and tariff levels.
The Indian Commerce minister did not attend but sent a more junior official, following meetings with Indian industry groups which expressed opposition to proposed RCEP tariff cuts, and the Indian Economic Timesreported that India is still insisting on greater access for cross-border movement of its IT professionals, which is opposed by other governments.
The Japan Times reports that South Korea took the unusual step of raising a bilateral trade dispute with Japan at the ministerial meeting.
Japan announced before the meeting that it will revoke South Korea's preferential status as a trade partner for the purchase of products that could be diverted for military use, citing security reasons. This is in retaliation for disputes over fish products and a South Korean court decision last year that ordered some Japanese companies to pay damages to Koreans who were victims of forced labour during Japan's 1910-1945 colonial rule of the Korean Peninsula.
Seoul has retaliated, saying that it would remove Japan from its own "white list" of countries entitled to receive preferential treatment.
Because the RCEP is guided by the ASEAN-style consensus-based approach, a bilateral disagreement between any member states can prevent the entire deal from moving forward.
The ministers will meet again in Bangkok in September. The Bangkok Post reported that the Thai Commerce Minister said the deal is not likely to be signed until mid-2020.
---