S. Korea, China, Japan divided over open data in trilateral FTA talks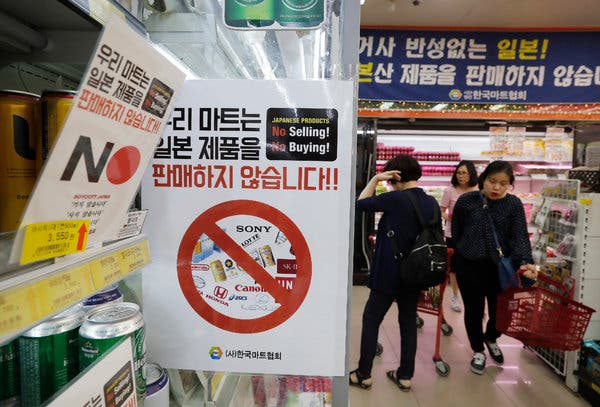 Business Korea - 16 January 2020
S. Korea, China, Japan divided over open data in trilateral FTA talks
By Jung Suk-yee
South Korea, China and Japan have made some progress in negotiations on a free trade agreement (FTA) following the trilateral summit held late last year. Yet they remain divided over "open data," a concept that some data should be freely available to everyone to use and republish as they wish.
The three countries are jockeying for position as they differ on how far they should go in opening data. As data has emerged as "crude oil of industries" in the era of the Fourth Industrial Revolution, the FTA negotiations could be stalled unless the countries narrow their differences.
Korea's Ministry of Trade, Industry and Energy (MTIE) said on Jan. 15 that the digital trade sector has been selected as one of the main agenda items during the trilateral FTA negotiations. Discussions are underway on facilitation of import and export in e-commerce, along with electronic payment expansion and digital trade liberalization through simplification of the electronic signature authentication procedure such as official certificates. Among the issues, data trade liberalization is where the three Asian countries differ the most. They have mixed interests over whether companies from other countries can develop internet services by utilizing big data generated in their own countries, and further whether data can be gathered across borders into a computer data storage like cloud located in other countries.
Japan is in favor of widening the door of open data. The country signed a digital trade agreement with the United States in October last year, which is the highest level of openness in terms of digital trade, including the prohibition of server localization as well as the liberalization of cross-border data transfer.
Currently, negotiations are underway to draw up digital trade norms at the World Trade Organization (WTO), but it is taking time to gather common opinions from each country as the organization is a multination system. Meanwhile, Japan and the United States are making efforts to make their digital trade order a global norm.
By contrast, China is pushing for "data protectionism." China, which has global information technology (IT) companies such as Alibaba and Tencent, is already a data-rich country as its population exceeds 1.4 billion. Therefore, it has blocked Google, Facebook, and YouTube, which are world-class internet service providers, by building up "The Great Firewall of China" that prevents foreign companies from attempting to use local data. "China carries out the strongest data protective policy compared to other countries," said an IT industry insider.
South Korea, in principle, agrees on opening data, but its conditions are different from those of Japan. The country, most of all, has to clearly determine whether data is a resource utilized for industrial development or personal information that should be protected. The National Assembly managed to pass the three data-related acts (Personal Information Protection Act, Credit Information Act, Promotion of Information and Communications Network Amendment Act) on Jan. 9, which is expected to boost data utilization. Against the backdrop, the country's stance on data utilization has yet to be settled. "We will enter the trilateral FTA negotiations, which are said to lead the liberalization of digital trade, to find points of contact between the negotiation purpose and the level of our data regulations," said an MOTIE official.
---