S. Korea, China, Japan set to hold high-level FTA talks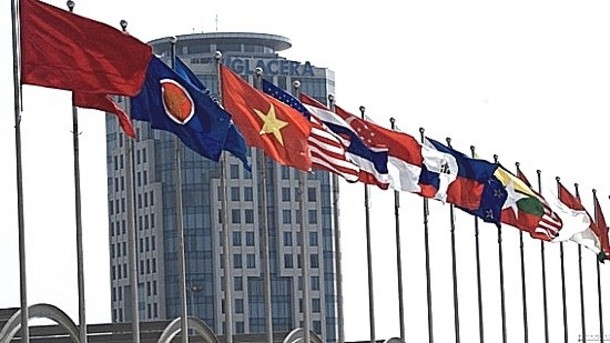 South Korea, China and Japan will hold three-way free trade negotiations in Beijing this week to tackle the sensitive issue of market access, the Seoul government said Wednesday.
The eighth round of talks among the top negotiators from the countries, scheduled for Thursday and Friday, will focus on the goods, services and investment issues that were discussed at a working-level meeting held in July, the Ministry of Trade, Industry and Energy said.
The chief negotiators will concentrate on the extent of permissible market access and range of goods and services that will be covered in the free trade agreement (FTA), it said.
In the goods area, the countries will focus on market concessions and how best to proceed with lowering tariffs, while they will try to decide whether to apply a negative or positive list approach to the liberalization of the service and investment fields.
A negative list approach obliges countries to open their markets unless specific items are mentioned as being off limits in the agreement. A positive approach only permits free trade for items on a set list.
The negotiators will also deliberate on such matters as competition rules, intellectual property rights, e-commerce and environmental protection, as well as dispute settlement and government procurement standards, the ministry said.
In light of the recent headway made in the Regional Comprehensive Economic Partnership (RCEP) ministerial talks, there is a chance that some progress can be made on outstanding issues, it added.
RCEP officials from the Association of Southeast Asian Nations, South Korea, China, Japan, Australia, New Zealand and India, reached an understanding on the first set of tariff concession modalities on Aug. 24.
"The goal is to link the three-way FTA talks with RCEP and other ongoing regional integration negotiations that can help move the free trade talks forward," a ministry official said.
Seoul already inked an FTA with China and is only waiting for parliamentary ratification. Free trade talks with Japan have stalled over agriculture and fishery market issues.
The three countries account for 20 percent of the world's gross domestic product, 18.3 percent of trade and 21.4 percent of the population. An open trade pact between the neighboring states is expected to fuel cross-border trade and create new economic opportunities that can benefit all sides. (Yonhap)
---