S. Korea, six Central American countries sign free trade deal
All the versions of this article: [English] [français]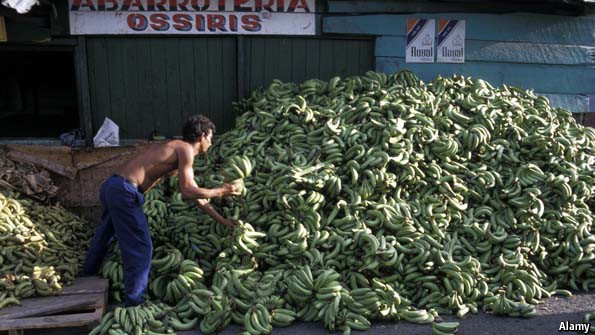 Korea Times | 17 November 2016
S. Korea, six Central American countries sign free trade deal

South Korea reached an agreement with six Central American countries on a free trade deal Thursday, which is expected to pave wider ways for Asia's fourth-largest economy to tap deeply into the continent, the trade ministry here said.
Under the deal, South Korea and six countries — Nicaragua, El Salvador, Honduras, Costa Rica, Panama and Guatemala — agreed to eliminate tariffs on about 95 percent of goods made from each country within 10 years after the pact takes effect, according to the Ministry of Trade, Industry and Energy.
It came to an agreement 1 1/2 years after the two parties launched official negotiations in June 2015.
The countries will have an official signing in the first half of next year after working on further discussions on words and phrases. After signing, the free trade agreement will be submitted to the countries' respective legislatures for approval before it can be implemented.
The ministry said the Korea-Central America free trade agreement (FTA) is the first trade accord that the region, which has seven FTAs, including one with the United States, has concluded with an Asian country.
"The FTA will help South Korean companies have a competitive edge in the Central American region," said Deputy Trade Minister Kim Hak-do. "And we can establish a bridgehead to go over to the North and South American countries through their FTA networks."
The trade ministry said each Central American country has its own lists of goods subject to the FTA tariff concession, as Costa Rica will immediately eliminate its 1 percent import duties imposed on South Korean passenger cars, while Honduras will remove a 5 percent tariff on vehicles in the coming eight years.
They will also open their markets of cosmetics, pharmaceuticals and home appliances step by step to South Korean companies.
South Korea, on the other hand, will phase out tariffs on Central America-produced coffee, sugar, bananas, pineapples and mangoes immediately or within seven years.
The Korea-Central America FTA will also allow South Korean companies to participate in the region's government procurement projects, with the investment-state dispute settlement system to be introduced.
Trade volume between South Korea and the six nations totaled $4 billion last year, accounting for about 0.4 percent of the country's total trade.
South Korea has a number of FTAs with major economic blocs, including the U.S. and the European Union, and three FTAs with the South American countries of Chile, Peru and Colombia.
---