S. Korea to hold hearing on follow-up FTA talks with China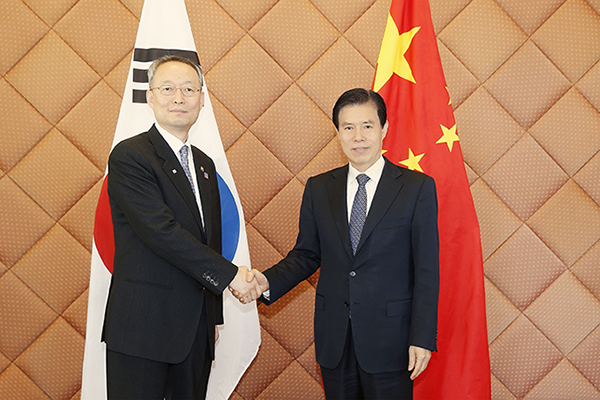 Yonhap News Agency | 4 January 2018
S. Korea to hold hearing on follow-up FTA talks with China
SEOUL, Jan. 4 (Yonhap) — South Korea's trade ministry said Thursday it will hold a public hearing on the negotiations to expand the scope of the free trade agreement (FTA) with China to further lower trade barriers in the service and investment sectors.
Policymakers, experts and industry officials will take part in the hearing at the Convention and Exhibition Center (COEX) in southern Seoul on Friday to discuss the potential impact from further market opening, the Ministry of Trade, Industry and Energy said.
The trade deal, which took effect in December 2015, has largely focused on removing tariffs on goods, and the proposed negotiations aim to lower barriers in the service and investment sectors, the ministry said.
Seoul officials have expressed hope that a high-level market opening in the service sector and investment would boost chances for local companies in entertainment, education and medical sectors in the world's second-largest service market.
The ministry said it will reflect opinions from the hearing to set up the negotiation strategy and notify its plan to the National Assembly before opening talks in the coming months.
South Korea exported $20.5 billion worth of service-related products to China in 2016 for a $4.1 billion trade surplus, according to the ministry.
---