Seoul, Moscow agree to seek Korea-EAEU FTA
Yonhap | 3 September 2016
Seoul, Moscow agree to seek Korea-EAEU FTA
By Song Sang-ho
VLADIVOSTOK, Russia, Sept. 3 (Yonhap) — Seoul and Moscow agreed Saturday to seek a free trade agreement (FTA) between South Korea and the Russia-led Eurasian Economic Union (EAEU), Seoul's presidential office Cheong Wa Dae said.
The two sides will begin government consultations as early as next month over issues related to official negotiations on the FTA between South Korea and the bloc consisting of Russia, Armenia, Belarus, Kazakhstan and Kyrgyzstan, Seoul officials said.
The agreement was reached during a summit between President Park Geun-hye and her Russian counterpart Vladimir Putin on the sidelines of the Eastern Economic Forum in Russia's Far East port city of Vladivostok.
"The two sides agreed to promptly proceed with follow-up measures needed for FTA negotiations after wrapping up the civilian feasibility study," Kang Seog-hoon, senior presidential secretary for economic affairs, said, referring to the study that the two sides have been conducting since December.
The EAEU, launched in January 2015, is a customs union. It has a combined population of 180 million with its gross domestic product reaching US$1.6 trillion.
The bloc has already signed an FTA with Vietnam, which is slated to go into effect next month, while it has carried out or is currently conducting joint feasibility studies over separate FTAs with Egypt, Israel and India.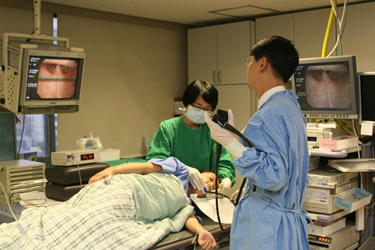 During the Park-Putin summit, the two sides also agreed to expand the scope of their economic cooperation, which has focused mostly on the manufacturing and energy sectors, into other industries such as agriculture, fisheries, healthcare, medical services and environment management.
To back the expansion of economic cooperation, the two countries signed 24 memorandums of understanding (MOUs).
Among the MOUs signed Saturday was one between a South Korean hospital and Russia's railway service in the country's Far East. Under the agreement, Haeundae Paik Hospital in Korea's southern city of Busan is expected to attract some 55,000 Russian railway workers and their family members as potential clients.
The two dozen MOUs also involve bilateral cooperation in space activities, research on the Arctic Ocean and maritime science.
During the summit, the two sides, in addition, agreed to seek South Korean firms' participation in a set of projects to develop Russia's Far East market, which are estimated at $395 million. The projects include constructing a cold storage facility in Vladivostok, a hospital in Kamchatka and a waste disposal system in Khabarovsk.
Trade volume between South Korea and Russia fell to $16 billion last year amid Russia's economic downturn, Seoul officials said. In 2014, trade volume reached $25.8 billion.
---