Singapore and Indonesia to start discussions on new bilateral investment treaty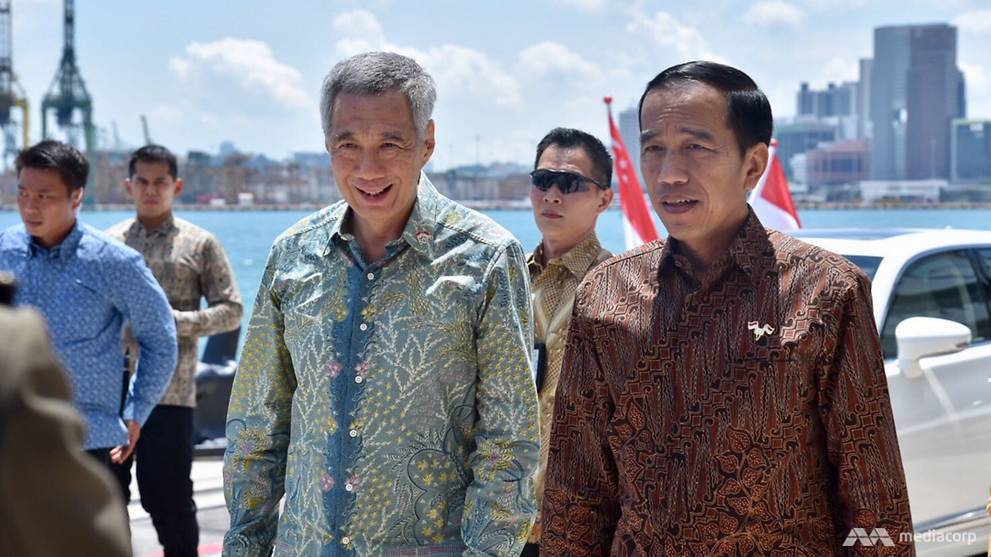 CNA | 07 Sep 2017
Singapore and Indonesia to start discussions on new bilateral investment treaty
By Dylan Loh
SINGAPORE : Singapore and Indonesia are working towards a new agreement to promote investment in both countries, Prime Minister Lee Hsien Loong said on Thursday (Sep 7).
Speaking at the Indonesia-Singapore Investment Forum, part of a two-day Leaders' Retreat to mark 50 years of bilateral ties, PM Lee said both sides have decided to negotiate a new bilateral investment treaty.
Hosting President Joko Widodo on the first day of the retreat, Mr Lee said both sides agreed to open discussions on the new treaty.
He said the treaty will strengthen investors' confidence that Indonesia is open and ready for business.
"Singapore and Indonesia have long had substantial economic ties. We have benefited from each other's success, and also weathered global economic challenges and financial crises together. We are among each other's top trading partners," he said.
Both leaders attended the Indonesia-Singapore Investment Forum, where more than 600 business leaders and officials from both countries discussed opportunities.
Mr Lee identified tourism as an area where growth potential exists. Singaporeans form 12 per cent of Indonesia's 12 million international tourists.
With the right infrastructure and improved connectivity, cruise tourism is an area that can benefit, he added.
Mr Lee said the Bilateral Cruise Inter-Agency Task Force is working hard to promote the industry's growth.
He encouraged companies to continue to expand this area, and work with Indonesian authorities, port operators and cruise lines to attract more infrastructure investment.
Earlier, nine Memorandums of Understanding (MOUs) between the two Southeast Asian nations were signed, covering areas like higher education, vocational training and disaster risk management.
Both leaders watched the Republic of Singapore Airforce and Indonesian Air Force perform a flypast off the coast of Marina South before the forum.
The two leaders also planted a tree at the Singapore Botanic Gardens and issued coral reef stamps to celebrate 50 years of bilateral ties.
---