Taiwan, Japan moving toward trade pact talks: official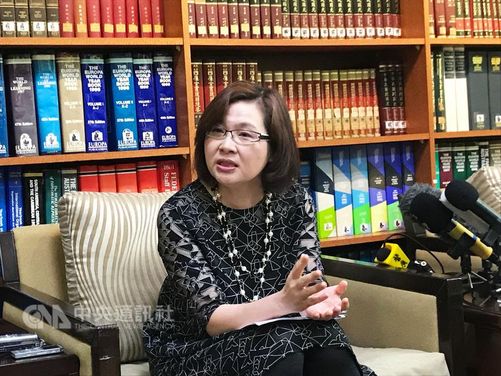 Focus Taiwan | 28 September 2017

Taiwan, Japan moving toward trade pact talks: official
By Elaine Hou and Evelyn Kao
(CNA) Taiwan will continue its efforts to forge an economic partnership agreement (EPA) with Japan, using a "building-block" approach, the head of a quasi-official organization that handles ties with Japan said Thursday.
Chang Shu-ling (張淑玲), secretary-general of the Taiwan-Japan Relations Association in Taipei, said the two sides have been moving step by step toward talks on a bilateral EPA.
She said the two sides have made great strides in terms of cooperation in recent years, establishing a bilateral investment agreement in 2011 and an avoidance of double taxation pact in 2015.
In addition, the two sides reached an agreement in November 2013 to set up the Taiwan-Japan Economic Partnership Committee as a platform for the discussion of economic, trade and investment issues, Chang noted.
Using that platform, the two countries will continue to push toward EPA talks but have not yet set a timeline for signing such an agreement, Chang said.
In mid-November, Taiwan and Japan are scheduled to discuss economic and trade issues at an annual meeting in Tokyo and are expected to sign a series of agreements to advance cooperation in those areas.
Meanwhile, the two sides will also hold dialogue later this year on cooperation in maritime affairs, Chang said at a press briefing after a meeting the previous day between President Tsai Ing-wen (蔡英文) and Mitsuo Ohashi, chairman of the Japan-Taiwan Exchange Association.
During the meeting, Tsai told Ohashi that Taiwan was looking forward to starting talks on joining the proposed Trans Pacific Partnership and on an EPA with Japan, according to Chang.
Tsai also expressed the hope of seeing closer partnerships between the two countries and enhanced bilateral exchanges, Chang said.
Ohashi, who is on a three-day visit to Taiwan, also met with Vice President Chen Chien-jen (陳建仁) and Premier Lai Ching-te (賴清德) to discuss the development of economic and trade ties between Taiwan and Japan, according to Chang.
---