Talks on China-EU investment deal will continue, EC president says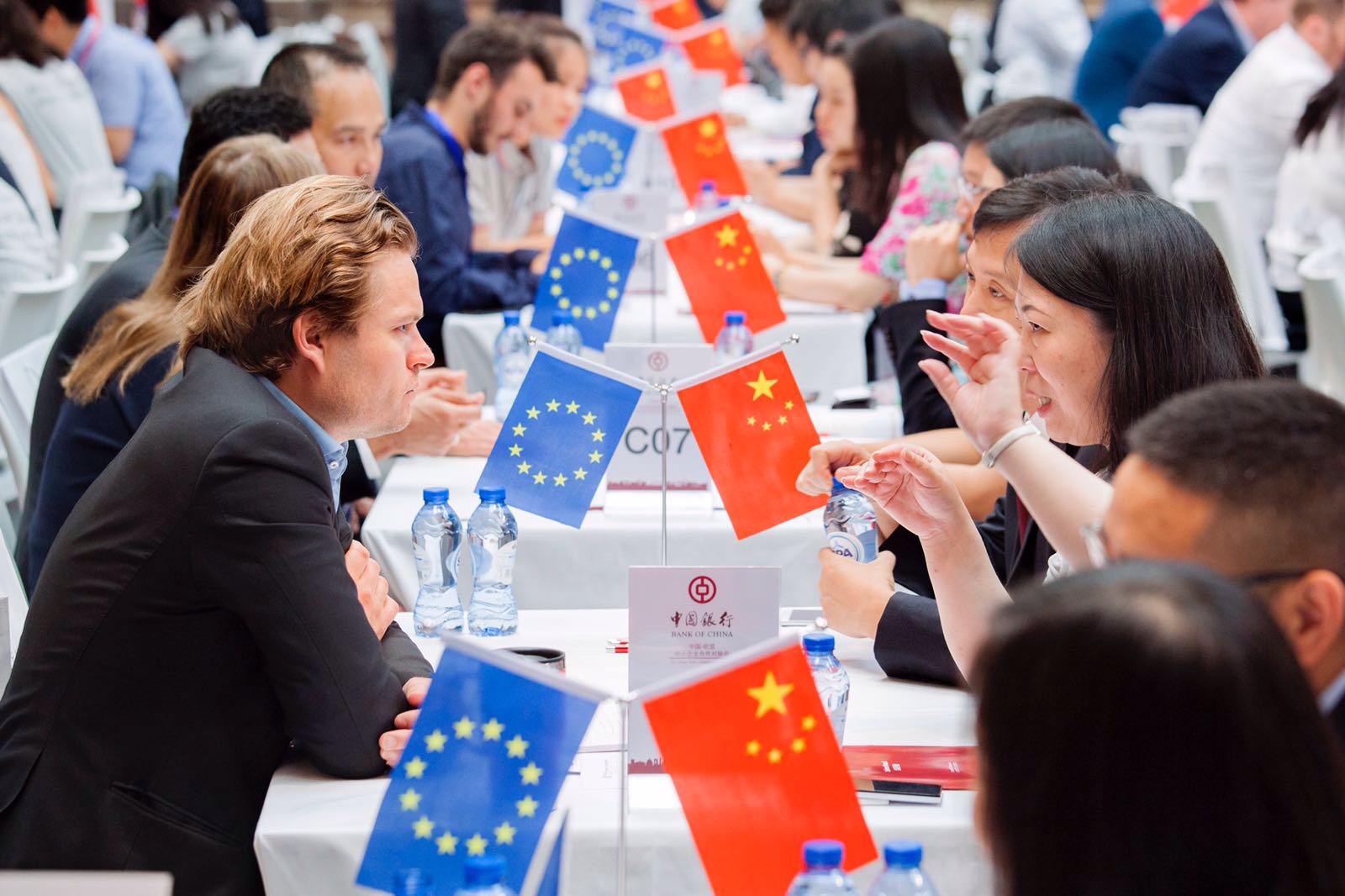 South China Morning Post | 19 March 2020
Talks on China-EU investment deal will continue, EC president says
The head of the European Union
's executive arm said talks with China on a major investment agreement would continue as the country steps up its medical support for the bloc amid the coronavirus
pandemic.
European Commission President Ursula von der Leyen told Chinese Premier Li Keqiang that the EU would "proactively proceed" with the delayed negotiations on a single EU-China investment agreement in remarks released by Chinese state media but not the EU.
The statement, made during a phone call on Wednesday, gives China some relief amid its ongoing trade war with US President Donald Trump, who showed no signs of reducing tariffs on Chinese goods during his country's presidential election cycle, making it difficult for the two countries to start an expected second round of trade talks.
The EU has blamed slow progress with its investment agreement
on China's lack of promises on areas such as market access and state-owned enterprises.
Observers questioned whether China would take advantage of the current situation as Europe, which now accounts for over 40 per cent of global coronavirus deaths, relies heavily on China for medical supplies.
"The fact that it was mentioned during these exchanges – that the EU's trade commissioner is responsible for the transfer of medical equipment and that von der Leyen made a promise to 'proactively proceed' with the EU-China investment agreement – will make some wonder whether China intends to link both issues," Pieter Clepper, head of think tank Open Europe's Brussels office, said.
According to news agency Xinhua, von der Leyen told Li that "the European Union is willing to keep the momentum of EU-China relations, to proactively proceed with talks on the EU-China investment agreement, and to deepen cooperation in trade and other areas".
Li also "pointed out that China is willing to cooperate with the EU on pushing forward talks on a China-EU investment agreement" and wanted to "maintain healthy, stable developments in bilateral relations", Xinhua reported.
In von der Leyen's briefing of the call on Twitter, she only thanked China for providing the EU with medical supplies, including 2 million surgical masks, which she called a "reciprocal" act given the EU had also dispatched similar equipment to China during the start of the outbreak.
An EU diplomat, speaking on condition of anonymity, said von der Leyen "sent the wrong signal to China". The talks were not moving forward easily and that the procurement of medical supplies "shouldn't come at all costs", he said.
Some European Parliament members and diplomats have privately called on the commission to "rather have no deal with China than an imperfect deal".
Clepper said the agreement "would not only benefit China but also Europe" if trade barriers could be removed.
The coronavirus outbreak in China had delayed negotiations and created uncertainty on whether an agreement could be reached before Chinese President Xi Jinping attends a special EU summit in Germany in September, EU Trade Commissioner Phil Hogan said in February before the virus fully struck Europe.
"There's a lot of time lost now and going to be lost because of the coronavirus. A lot of meetings have been cancelled. If we were going to get a deal by the Leipzig summit we would have to largely have it completed by July," Hogan said.
While some progress had been made on several matters, the key issues of industrial subsidies and forced technology transfer remained unresolved, Hogan said.
The EU sees the agreement as key to opening more sectors of the Chinese economy to investment from European companies, as well as setting conditions for them to do so, such as whether they would have to partner with local Chinese firms.
---