TFTA: Pan-African free trade area announced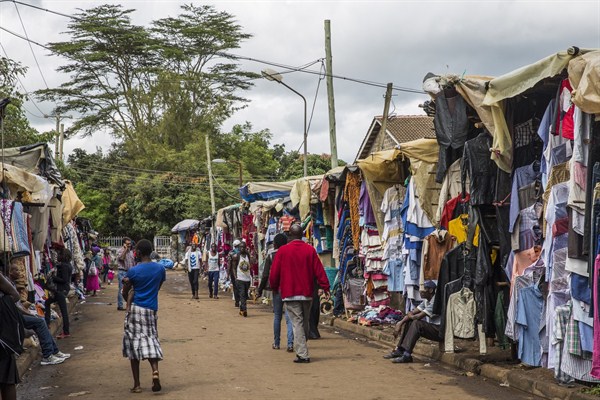 Lexology | 7 September 2015
TFTA: Pan-African free trade area announced
Rona Bar-Isaac and Saul Gindill
After many years of negotiation, on 10 June leaders from 26 African states announced their agreement to create the Africa's largest free-trade zone, stretching from the North to the South of the continent.
What is TFTA?
The Tripartite Free Trade Area (TFTA) is an amalgam of three existing African trading organisations: the East African Community (EAC); the Common Market for Eastern and Southern Africa (COMESA) and the South African Development Community (SADC).
TFTA states that its aims include harmonisation and improvement of regional trading arrangements, enhancement of trade facilitation to improve the flow of goods by reducing transit times and costs and free movement of business persons within the TFTA area.
Once the remaining political hurdles have passed, the TFTA first tasks will be to incorporate the trading arrangements created by its three founding institutions, and will proceed via two phases: the first will involve steps to liberalise trading i.e. tariff liberalisation, rules of origin, dispute resolution and customs and transit procedures, amongst others; the second phase will cover trade in services, IP rights and competition policy. The Treaty will need to be ratified by all the Member States and consequently the timetable for implementation remains uncertain.
So what does this mean for businesses?
The potential practical implications of TFTA will be felt mainly when it comes to intra-African trade. If you already operate within a number of the TFTA states, for instance it will ultimately become possible to manufacture in one Member State and sell seamlessly into other Member States, without facing tariffs, additional non-tariff barriers to trade such as country specific regulatory requirements or other barriers to transiting goods. TFTA also contains commitments for the development of transport infrastructure, which in practice may have the most tangible and direct practical impact for businesses in the region. The overall prize is therefore significant efficiencies in larger scale production for the wider region and substantial improvements in the time and costs of doing business.
In the longer term there is the prospect of harmonisation and common approaches to issues such as IP and competition law policy, which would make compliance easier and lower cost, for example, through a one-stop shop for merger control to simplify acquisitions in the region.
However, experience suggests significant integration may yet be many years off. A number of countries are yet to sign the TFTA and there are significant challenges in achieving integration between a range of diverse economies with differing priorities. The COMESA experience of implementing its competition and merger clearance regime (involving considerable challenge reconciling the region wide rules with country-specific rules and evolving rules and fees) suggests that achieving significant harmonisation of procedures effectively may well be a process of trial and error that is not quickly or easily achieved. Realising the ambitions of the TFTA may well present similar challenges on a greater scale.
So although businesses active in the region should ultimately derive many benefits from the new regime, there are also many hurdles to cross in order to achieve them: active business engagement in pushing for and demonstrating the benefits of TFTA will remain an important driver. As yet, the TFTA remains a political commitment amongst its Member States, rather than a fully realised inter- governmental organisation.
---