TPP denounced in Peru as US-led negotiations end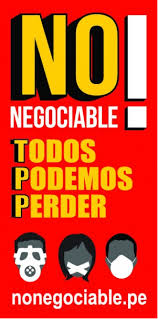 teleSUR | 11 May 2015
TPP denounced in Peru as US-led negotiations end
The impending implementation of the treaty continues to raise alarms.
On Monday, a coalition of Peruvian civil society organizations issued a strong warning as negotiations for the Trans Pacific Partnership treaty (TPP) come to an end.
The coalition argues that the TPP limits the power of the State to sell necessary generic medicines and take actions concerning health, environmental safety, and labor rights. The treaty also potentially limits freedom of expression on the Internet, they claim.
The treaty is currently being negotiated in secret between the US, Canada, Japan, Singapore, Vietnam, Australia, New Zealand, Brunei, Mexico, Chile, and Peru.
Over 600 corporate advisors are also participating in the negotiations, including representatives of Halliburton and Caterpillar.
The potential of the TTP to limit the freedom to communicate and debate via the Internet is one of the issues most omitted in Peruvian media coverage.
Documents leaked show the treaty would implement a system through which private Internet providers – and not state courts – will have the power to decide whether or not content is in violation of established rules.
Carlos Guerrero is a Digital Rights Lawyer and member of the Internet freedom advocacy association Hyperderecho. He argues that the treaty "is going to result in making opinions, comments, articles or any other type of (online) creation possible to delete (following) accusations of copyright violation. This means that the freedom of expression that Peruvians and all citizens of the countries signing the treaty currently have will be severely cut." Guerrero argues that this model of regulating the Internet is derived from the legislation implemented in the US Digital Millennium Rights Act.
Similarly, the Dean of Social Sciences and Economics Professor from the Peruvian Catholic University, Alan Faerlie, argues that the negotiations are led by the US with its particular interests in mind. He explained, "the countries that hold the gavel in the negotiations are the developed countries and in particular the USA, for which it is natural to push for and plan around the interests of its large companies that operate worldwide."
He added, "just like the Pacific Alliance, the TPP seeks to consolidate a determined strategy of development pushed by the Free Trade Agreement Model of the US."
Faerlie further argued that the TPP limits the political space and policy options of the signatories, noting that if "the US plan is the option to be followed, then the TPP is correct. But if what we want is to have alternatives for Latin America, we have serious problems."
For Faerlie, alternative models in which South to South relationships are prioritized are a better option because they boost economic diversification and long-term development. He concludes that the TPP will instead end up limiting the margin of economic maneuvers for Peru and the other developing countries participating in the negotiations.
---