TPP may be dead – but its impact lingers
IP watch | 6 December 2016
TPP may be dead – but its impact lingers

By Ruth Lopert, George Washington University, Washington, DC; Deborah Gleeson, Latrobe University, Melbourne, Australia; and Burcu Kilic, Public Citizen, Washington, DC
Despite the Trans-Pacific Partnership (TPP) being – to all-intents-and-purposes – dead in the water, pursuit of some of the most egregious objectives of the corporate interests driving the TPP agenda rolls on. Pharma is persisting in its push for countries to adopt not just TRIPS-Plus, but in some cases even TPP-Plus intellectual property rules – presumably groundwork for the later emergence of a 'son-of-TPP' agreement.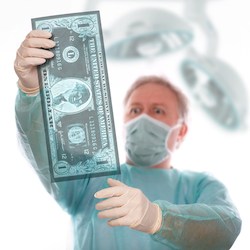 The TPP's final intellectual property chapter is extraordinarily complex. While many elements of the initial US proposals persisted and the resistance of the non-US countries was worn down on many issues in the final stages of the negotiations, the final text does include some hard-won concessions and flexibilities. In some cases these flexibilities would have allowed the TPP countries to retain their existing policy settings, or at least make less extensive changes than the US was seeking. But the sheer complexity of the agreement has also made room for the pharmaceutical industry to press countries that are preparing for eventual TPP accession to implement the TPP obligations in the most harmful way for access to medicines, exceeding both the spirit and the letter of the agreement.
Taiwan as a Case in Point

Taiwan has had a bilateral Trade & Investment Framework Agreement (TIFA) with the US since 1994. The Taiwanese Ministry of External Affairs describes the agreement as "the most important channel for bilateral high-level economic and trade consultations between Taiwan and the US."
The 2014, 2015 and 2016 rounds of TIFA talks all highlighted the importance of IP protection for medicines and biotech, with the summary of the 2014 talks stating, somewhat ironically, that Taiwan has "…made data protection and patent (sic) a main policy, with the aim of following international norms." (Authors' emphasis)
In fact, Taiwan's IP rules for medicines already go beyond the minimum standards of the TRIPS Agreement, and are arguably consistent with, if not already well in excess of any putative 'international norms'.
And yet, as if to justify its previously stated ambition to join the now defunct TPP, Taiwan is forging ahead with further 'enhancements' to its IP rules – some of which reflect provisions that the US pursued, but failed to secure during the TPP negotiation. In other words, Taiwan is voluntarily signing up to IP standards that even its would-be treaty partners refused to accept in exchange for anticipated treaty benefits that Taiwan will never enjoy.
Draft amendments to Taiwan's Pharmaceutical Affairs Act (PAA) proposed by the Ministry of Health and Welfare, ostensibly go beyond Chapter 18 of the TPP, provide for major changes to data and market exclusivity as well as introducing a new patent linkage mechanism.
Market exclusivity: Currently, under Article 40-2 of Taiwan's of the PAA, products containing a new active ingredient receive 5 years of market exclusivity (ME) – this includes combination products containing at least one new active moiety. Article 40-2 therefore already meets the obligations of TPP Article 18.50.2(b).
3 years of ME for new indications: Despite being already TPP-consistent, under the proposed amendments a further 2 years of data and 3 years of market exclusivity will be added for amended or expanded indications, a completely unnecessary and TPP-Plus provision.
Up to 5 years of ME for new indications supported by local trials: Worse still, if the originator conducts a clinical trial supporting the new or amended indication in Taiwan the additional period of ME is extended to 5 years. The latter provision is not only TPP-Plus but would significantly exceed US domestic law as well. It is presumably destined to encourage clinical trials to be conducted in Taiwan; however to replicate trials for indications already adequately demonstrated elsewhere would be arguably unethical, and not necessarily informative.
Patent linkage to replicate the US ANDA process: Under the proposed amendments a new patent linkage provision will institute what is largely a replica of the US Abbreviated New Drug Application (ANDA) process, albeit with 15-month rather than 30-month stays, and 12-months instead of 6-months exclusivity for the first generic successfully gaining market approval on the basis of 'Para IV' certification. This is significantly more onerous form of patent linkage than the admittedly complex provisions within the TPP, and similar to the obligations imposed under KORUS.
It is particularly disturbing to observe the ongoing drive for TRIPS-Plus and (in this case) TPP-Plus obligations, as delaying generic market entry can only increase to costs to Taiwan's national health insurance program. With a capped budget, this can only reduce value for money for the pharmaceutical dollar, and adversely impact access to medicines.
Moreover, as the Taiwanese pharmaceutical industry consists mainly of generics manufacturers, the patent linkage provision will not only have a significant impact on domestic access but will also create delays in manufacturing for export, therefore undermining export competitiveness. In other words – bad for health, and seemingly, no better for (local) industry.
The proposed legislative amendments clearly belie any notion that Taiwan is 'following international norms'. Taiwan is presumably being pushed by the US and the US Chamber of Commerce, on the premise of commitments on improved market access – commitments that may or may not be binding.
The TPP has only been narrowly averted. Although some of the more egregious ambitions of the US were worn down by eight years of pushback from other TPP parties, many elements of the aggressive IP agenda remained in the endgame.
Going forward it will be critically important to recognize and exploit hard won concessions and flexibilities retained in the final TPP text and ensure these are (at worst) the starting point for pushing back against future expansionist IP agendas.
---