TPP seen critical for beef sales growth in Japan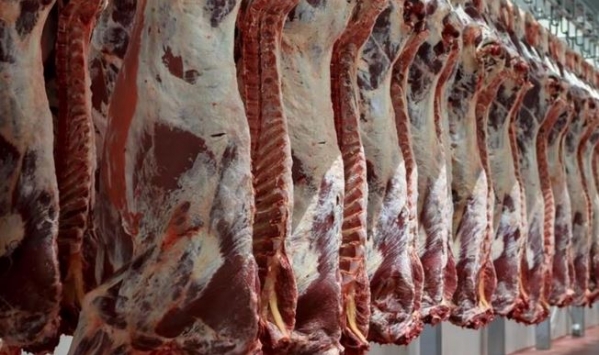 Manitoba Co-Operator | 15 January 2018
TPP seen critical for beef sales growth in Japan
by John Greig
Canadian beef producers could be out millions of dollars in new exports if Canada is shut out of the Trans-Pacific Partnership (TPP).
Why is it important? Beef exports, especially from Ontario, have been growing significantly to Japan and elsewhere in Asia.
Allowing other competitors such as Mexico and New Zealand better access to that market, through the TPP, would mean "we would effectively be knocked out of the Japanese markets other than some commodity beef," said Dennis Laycraft, executive vice-president of the Canadian Cattlemen's Association.
"I'd say we're entering into, I'll say over the next four weeks, the most critical period in decades for trade, with what happens with TPP and what's likely to happen in NAFTA," he says.
Laycraft was only one of several speakers at the Beef Industry Convention at London, Ont. to lay out the potential losses to the Ontario and Canadian cattle sectors if the TPP isn't signed by Canada.
TPP member states are expected to meet Jan. 22-23 where they hope to move ahead with a deal. Laycraft said there are $200 million worth of opportunities at risk if Canada is outside of the TPP.
The beef industry remains concerned as Canada has not committed fully to remain in the TPP since the US withdrew in January last year — and other member countries are moving ahead with it.
Laycraft said he understands the federal cabinet is split on whether or not to continue with the TPP deal.
The challenge for Canada is that it is renegotiating the North American Free Trade Agreement (NAFTA) at the same time as it is having to make a decision on TPP.
Concerns remain over auto sector provisions in the TPP — and the dairy sector is concerned as the agriculture parts of the deal haven't been opened up and renegotiated since the US left the TPP.
The Canadian dairy sector was satisfied with giving up 3.25 per cent more access to TPP deal members when it included the US, but currently it would still have to give up 3.25 per cent to remaining deal members such as Australia and New Zealand, in addition to any access that may now be given up to the US in NAFTA talks.
Australia's free trade deal with Japan has meant significant gains for Australian meat, with a 27.2 per cent tariff. That compares to the 38.5 per tariff currently on Canadian beef.
Under the TPP, the tariff on beef for all countries moves down gradually to nine per cent, but as a first step to 27.2 per cent.
The Ontario Corn Fed Beef program, which represents most of the exported branded beef from the province, increased its exports to Japan by 51 per cent in 2017 over 2016, said John Baker, the program's director for brand management and business development. "There are real opportunities. It's a critical time for us."
"If we end up with a TPP10 and we're not in it, not sure where that takes us," said Jim Clark, executive director of the Ontario Corn Fed Beef program and the Ontario Cattle Feeders' Association.
NAFTA also reaching critical time
NAFTA renegotiations are reaching a critical period, Laycraft said, when the major areas of conflict are going need to be sorted out.
He said "very difficult topics have been put on the table on purpose by the Americans. It's important that countries go and find some creative solutions."
If US President Donald Trump pulled the US out of the NAFTA deal, then some US industries would take the US administration to court, as there's no clear legal opinion over whether the president can unilaterally take the country out of NAFTA.
Even if the Americans pulled out, they would likely continue to negotiate.
The CCA's legal opinion, Laycraft said, is that if NAFTA was killed, then trade rules between Canada and the US would follow the Canada-US Trade Agreement that preceded NAFTA — but he also didn't rule out the Americans terminating both agreements.
---