Trade war with China could stunt Texas agriculture, economy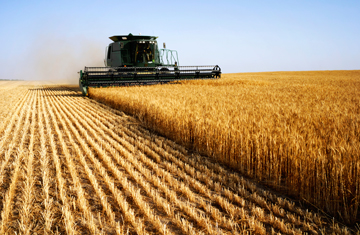 Athens Review | 12 April 2018
Trade war with China could stunt Texas agriculture, economy
by John Austin
Austin: The prospect of a trade war with China may seem far off, but US proposals to steeply raise tariffs on its goods, along with the Chinese response, could hit Texans close to home.
"There are some businesses in Texas which would benefit from the tariffs, namely those who produce goods that compete with Chinese imports, which will now be more expensive due to a tariff," economist Ray Perryman wrote in an email. "For example, a steel manufacturer in Texas would theoretically benefit from the tariff on Chinese steel.
"On balance, however, there are far more losers than winners in a trade war and even those benefits would likely be minor and short-lived. A trade war with China would be a bad thing for the Texas economy."
Voices in the Texas agricultural community are already speaking up in response to proposed tariffs from China, which could make products from the Lone Star State prohibitively expensive in an important market.
"The Texas Pork Producers Association is disappointed that China has placed an additional 25 percent tariff on US pork exports," according to an association statement. "Based on data from the most recent USDA Disposition, Production and Income report, hog marketing in Texas totaled $191.2 million, from an inventory of 880,000 million hogs, for the year ending December 2016."
The Foreign Trade Division of the US Census Bureau estimates that about $16.3 billion in Texas merchandise was exported to China in 2017, Perryman said.
At about $1.1 billion in products each year, agricultural commodities aren't Texas' largest export to China.
Oil and gas leads, with $5.7 billion, followed by chemical exports totaling $3.4 billion; $1.7 billion in computer and electronic products; and about $1.3 billion in exported machinery.
Still, counting suppliers, producers, processors and handlers, Texas has about 6,900 Texas jobs in various aspects of the pork industry, with an estimated $373.6 million in personal income, plus $546.4 million in gross state product, above and beyond the farm level, based on 2016 production and long run prices.
"We recognize that the US and China are negotiating, and we are hopeful that the 25 percent tariffs on US pork will be short lived," according to the TPPA.
Thus far, Texans who work in agriculture feel "a lot of gratitude," towards President Donald Trump's efforts to roll back what they considered "intrusive," policies at the Environmental Protection Agency, Gene Hall, a spokesman for the Texas Farm Bureau, said.
Hall cited the 2015 Clean Water Act, which EPA Director Scott Pruitt earlier this year acted to suspend, as a move that played well with Texas farmers and ranchers.
The act extended the EPA's reach to limiting pollution in smaller bodies of water, something farmers decried.
"The EPA thing is pretty big," in Texas agricultural circles, Hall said, and for Trump to suffer significant political damage with such voters, the trade situation "would have to go seriously sideways."
But Hall said the escalation of protectionist tariff proposals is "a serious situation," given that "trade is our lifeblood in agriculture."
Texas produces 46 percent — nearly $450 million annually — of the nation's cotton exports to China, according to Luis Ribera, an associate professor and extension economist at Texas A&M University's agricultural economics department.
A 25 percent Chinese tariff on Texas cotton could encourage nations such as Brazil and India to begin growing and selling more to the Chinese.
Something similar could happen with exported sorghum, worth $209 million annually.
The experts stressed that the tariff proposals are as yet just that — proposals.
Still, as proposals escalate between the US and China, Perryman said there are better and less disruptive ways of dealing unfair trade practices.
"The more we threaten China, the more we risk a trade war which will do harm to both nations," Perryman wrote. "Texas is by far the largest exporting state in the country, and a trade war of any type would be extremely harmful. Trade wars have a way of spreading."
---