TTIP: Malmström and Froman fail to unlock talks on tariff liberalisation and public procurement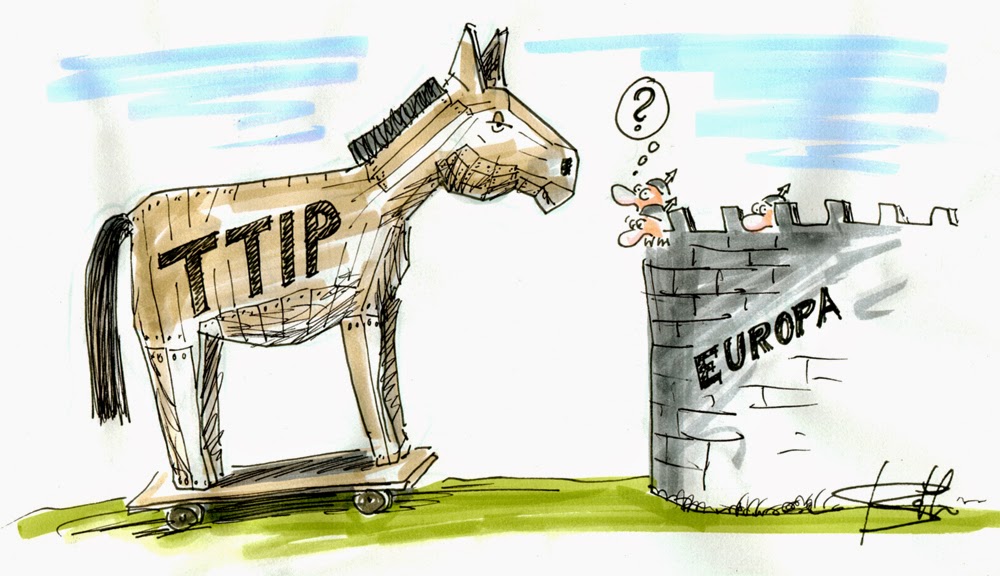 Vieuws | 23 September 2015
TTIP: Malmström and Froman fail to unlock talks on tariff liberalisation and public procurement
The EU trade Commissioner Cecilia Malmström and her American counterpart, US Trade Representative Michael Froman have failed to agree on a date for possible exchange of revised offers on tariffs, EU Trade Insights has learned. Meeting on 22 September in Washington, they didn't manage either to reach a consensus on when to go ahead with an exchange of public procurement offers.
According to sources, the US is pushing the EU to table revised market access proposals as soon as possible. Brussels insists, however, that first the US should deliver on public procurement. EU Chief Negotiator Ignacio Garcia Bercero is pushing his US counterpart Dan Mullaney to agree on the "architecture" of a public procurement chapter that would include a "horizontal" commitment to provide "national treatment to goods, services and enterprises of the EU, with some clearly defined exemptions," EU Trade Insights has learned.
Brussels wants the US to apply the national treatment approach to public procurement financed by federal funds at both federal and state levels.
The US is not, however, keen to go that far, the sources say. The Americans "continuously" repeat that public procurement is as "sensitive" issue for them as the Investment Court System (ICS) is for the EU, the sources note. Consequently, the US negotiating team has been refusing to go beyond technical-level discussions on public procurement.
It is not yet clear if the impasse can be broken ahead of the next formal negotiating round on 19-23 October in Miami (US).
Bercero will continue discussions with the US team in Washington this week in order to make as much progress as possible ahead of the 11th round, EU Trade Insights has learned.
"In the technical talks preceding the next round, we will instruct our negotiators to exercise creativity and flexibility in order to achieve progress in all areas," said Malmström following her meeting with Froman. They made a similar declaration several months ago, when they agreed a "fresh start" to TTIP talks in early November 2014.
But, despite such efforts, the talks have not moved much since then, with the most sensitive issues such as public procurement, protection of investment, market access and non-tariff barriers still remaining blocked by one or other side.
Meanwhile, the two negotiating teams are under strong political pressure, with German Chancellor Angela Merkel pushing for a "political framework" for a comprehensive trade deal by the end of 2015.
EU officials are, however, very sceptical and call the 2015-deadline "illusionary." "It is already clear that the TTIP negotiations will stretch into 2016," an internal Commission document dated early May and seen by EU Trade Insights says.
---