UK and Japan agree on trade deal that opens door for Britain to join the CPTPP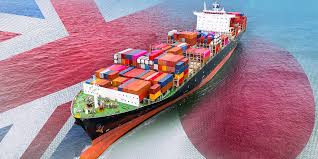 AFTINET - 15 September 2020
UK and Japan agree on trade deal that opens door for Britain to join the CPTPP
British trade Secretary Liz Truss and Japanese Foreign Minister Motegi Toshimitsu agreed in principle on September 11 to a free trade agreement, the UK's first major trade deal as an independent trading nation.
The UK sees this deal forming a pathway to further market access under the 11-nation Comprehensive and Progressive Agreement for Transpacific Partnership (CPTPP), which Japan will support as part of the agreement.
The UK faces up to a 5 per cent drop in GDP when the transition with the European Union ends on December 31 this year, and it is calculated that this deal with Japan may provide a gain of about 0.07 per cent of GDP. The deal ensures that the UK keeps the trade benefits from last year's EU-Japan FTA, rather than lose them.
On digital trade, the deal locks in a ban on "data localisation", so there can be no requirement for either country to store data locally. Financial services are the biggest part of British trade to Japan, and the deal promises further deregulation. Japanese auto manufacturers won lower tariffs on component imports into their UK factories.
However, Britain failed to secure improved access for quality food products compared to the EU-Japan FTA. Instead, the UK can use any quota left unfilled by the EU in 10 of 25 products covered by the EU-Japan agreement. But it did win tariff reductions on pork, beef, salmon and some other agricultural exports.
Japan is the largest economy in the CPTPP, and for the UK government it is very attractive because the CPTPP also includes other large economies like Canada, Mexico and Australia. However, despite a common set of rules, the CPTPP has separate market access arrangements for its 11 members, and the UK will need at least two if not more years to negotiate these with ten other countries. Talks with Australia and New Zealand for separate FTAs which will contribute to joining the CPTPP have just begun. Nor will joining the CPTPP compensate for the expected losses from Brexit.
A lot depends on the future trade relationship between the European Union and the UK, which must be settled one way or the other by December 31, 2020. Right now, the prospect of a "no deal" is firming, but whatever is the outcome will impact on the kind of negotiations the UK will have with both the USA, Canada, China as well as the CPTPP countries.
The deregulation of digital trade agreed by the UK and Japan ensures that this will be a significant issue in the UK-Australia trade negotiations. This policy runs directly counter to recommendations by the Australian Consumer and Competition Commission for more regulation of data, but conforms to the recent Digital Economy Agreement between Australia and Singapore.
---