UK seeks to prepare FTA with Ukraine by mid-2019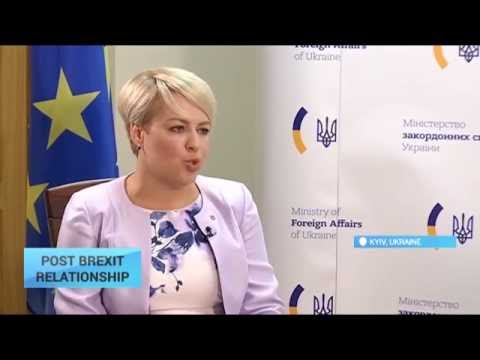 Interfax | 28 August 2018
UK seeks to prepare FTA with Ukraine by mid-2019
The United Kingdom is ready to talks with Ukraine on the bilateral free trade agreement that would regulate trade and economic relations after Brexit, Ukrainian Ambassador to Great Britain Natalia Halibarenko has said.
"We want full-featured negotiations and look at the ambitious agreement. At first there was no understanding ... now there is a positive signal. The ambitious goal of the British is that we have the text of the agreement by the middle of next year. I have here," Halibarenko said during the press club of the 13th meeting of heads of foreign diplomatic institutions of Ukraine in Kyiv on Tuesday.
According to her, the Ukrainian side should form a negotiating group and begin the process of coordinating positions.
Halibarenko added that the current trade and economic relations between Ukraine and the United Kingdom in the framework of the Ukraine-EU Association Agreement will be valid until the signing of the bilateral agreement.
---