Ukraine and Canada ink memorandum on export support, trade and investment
Ukraine Today | 21 June 2016
Ukraine and Canada ink memorandum on export support, trade and investment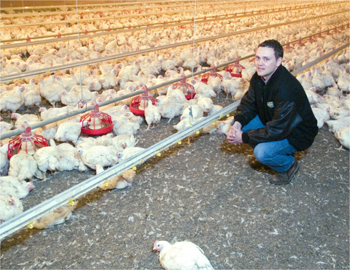 Ukraine and Canada have signed an intergovernmental memorandum on export support, trade and investment, Ukraine's Ministry of Economic Development and Trade reports on Twitter.
Ukrainian officials expect to sign a free trade agreement with Canada on 11-12 July - during Canadian Prime Minister Justin Trudeau's official visit to Ukraine.
The free trade deal is seeking to remove trade restrictions and abolish taxes for major product groups within the grace period of 3-7 years. Once the agreement comes into force, it cancels tariffs on fish, grains, wine, juices, bakery products, as well as clothing, metal products, and electrical components.
Also, the deal eliminates duties on meat, eggs, vegetables, dairy products, and construction materials, engineering products, including components for aircraft, cars and tractors.
The document provides Ukrainian and Canadian companies with an opportunity to participate in public procurement in both countries.
On June 20, Toronto hosted the first Canada-Ukraine Business Forum, which brought together more than 400 participants. The Ukrainian governmental delegation was headed by First Deputy Prime Minister Stepan Kubiv who presented the Ukrainian Government's key achievements in recent months, as well as plans for further deregulation and privatization.
---