Uruguay calls on Mercosur to renew trade talks with China
Toutes les versions de cet article : [English] [français]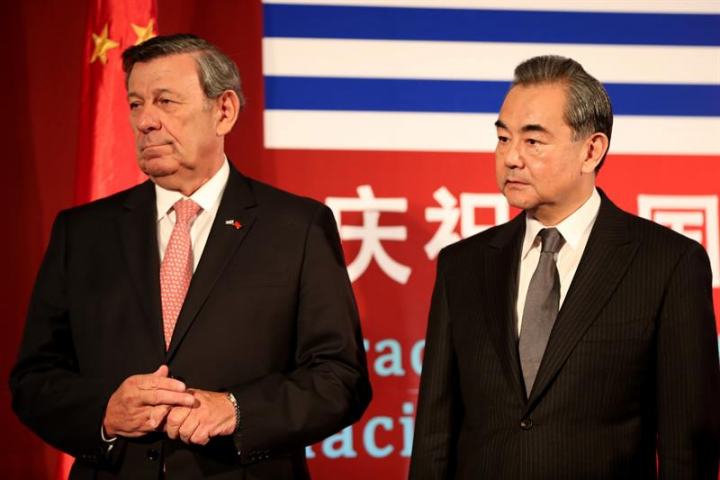 Xinhua | 19 June 2018
Uruguay calls on Mercosur to renew trade talks with China
ASUNCION, June 18 (Xinhua) — Uruguayan President Tabare Vazquez on Monday called on member countries of the Southern Common Market (Mercosur) to renew trade talks with China.
During a Mercosur summit in Paraguay's capital Asuncion, Vazquez said the group needs greater trade integration with other regions, especially as 18 years of negotiations toward a free trade agreement with the European Union have yet to yield a deal.
China is the leading trade partner for Mercosur, said Vazquez, adding the bloc should not hamstring its members from expanding their trade ties.
"We humbly request that we proceed (with talks with China) and if for some reason one of us cannot, we should discuss it among ourselves to find a solution that, without damaging Mercosur, takes into account member countries, because integration is not a cage nor should it be," said the head of state.
In November 2012, a Mercosur trade mission traveled to Shanghai and met with Chinese government representatives there, recalled Vazquez, but the visit was more of a diplomatic mission, and led to no concrete agreements.
The sub-regional bloc Mercosur, which includes Argentina, Brazil, Uruguay and Paraguay, was founded in 1991.
---